A trip to Old Wickersley CC was the Development girls final destination of the season for their fixture against Yorkshire.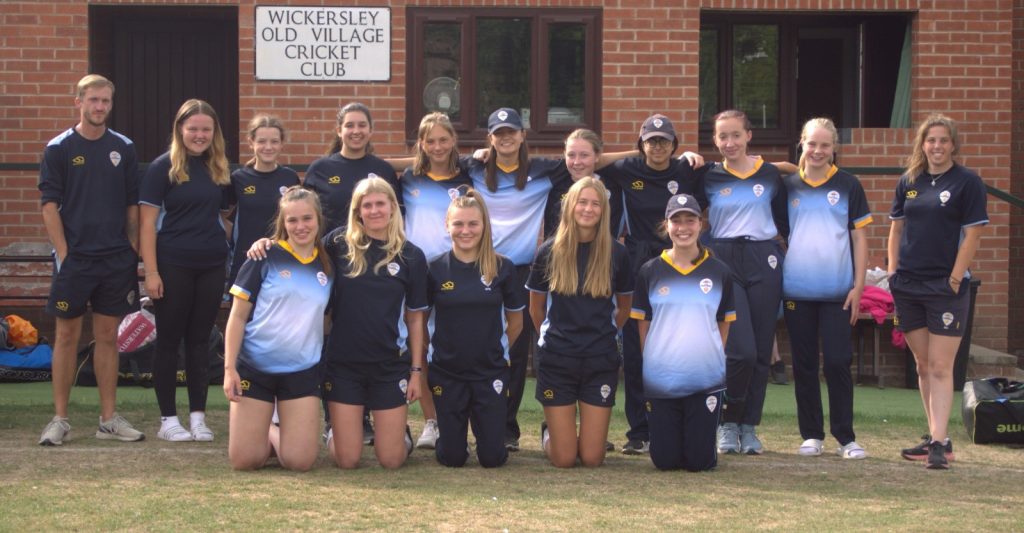 Sunny spells and an outside bar and decking to die for greeted the squad and more importantly the parents!
The day was split into two games with Derbyshire losing the toss and being asked to bat in the first. What followed can only be described as a horror start.
10-6 was what the Development squad was reduced too early on. Five of the wickets being claimed by Ellis Rawlin who's left arm pace and swing was far too good for the Derbyshire batters. One of the wickets from the six was a truly shocking lbw decision as Kady Fuller hit a ball into her pads, only to be adjudged out.
May Brown and skipper Arabella King then came together and put on a much needed 39 run partnership. It was the Yorkshire spinner Harsimran Kang that broke the partnership by dismissing King and then Rachel Parr soon after.
Brown finished the innings with an unbeaten 22 which included a lovely cover drive and an uppercut over slips, timed to perfection that went to the boundary.
79 all out, which in some respects was a decent recovery from 10-6 but still some way short of what Derbyshire were hoping for.
The Yorkshire response got off to a quick start but it was May Brown who struck twice to get Derbyshire back in the game. Brown dismissed both openers, one caught by the skipper King and the other caught by herself off her own bowling.
Kady Fuller was then brought into the attack and immediately got a wicket, followed by another which meant she was on a hat trick.   The har trick unfortunately didn't come to fruition but Derbyshire very much fighting back.
Hattie Archibald then got another wicket thanks to what can only be described as a one handed stunner of a catch by Abi Jordan. This left the score at 66-5 and Yorkshire sweating but thanks to a calm partnership, the white roses won by 5 wickets.
A quite brilliant bowling performance and yet again superbly backed up by the fielders as a lot of effort and pride went into trying to claim victory from a sorry state. Another 20 runs with the bat and who knows what the outcome would have been.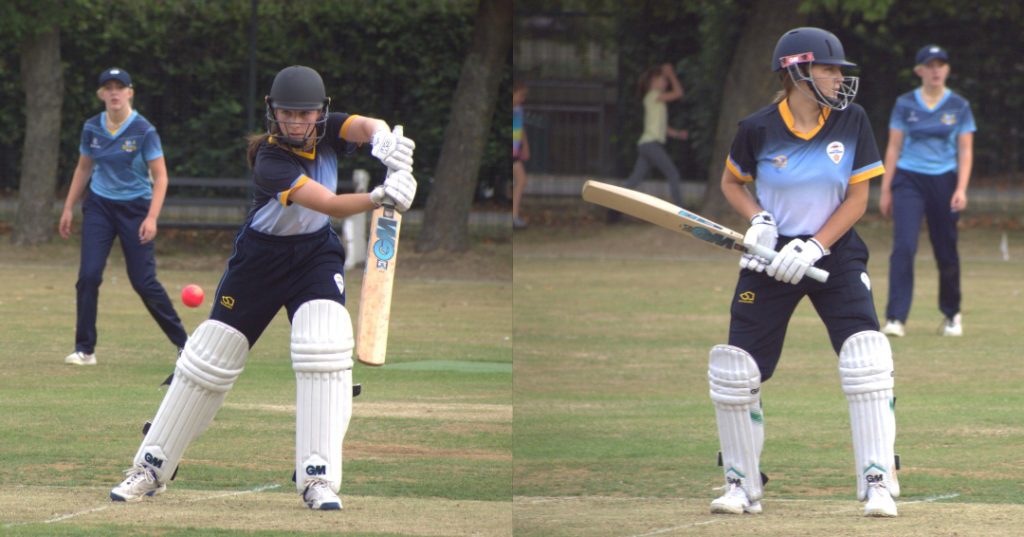 Onto game two and Yorkshire decided to bat first this time after winning the toss. Derbyshire looking to continue where they left off in the field but hampered by a couple of injuries from the last game. May Brown playing as a batter only and Abi Jordan having to miss out after injuring herself in the field.
However, continue where they left off indeed as Daisy Carter with a run out got the first wicket of the innings and Zaiynab Jabraan followed up by having a delivery caught by Carter to have Yorkshire 29-2 early on.
Rachel Parr followed that up with a double blow, first trapping Harsimran Kang lbw and then Grace Hirst caught behind by Emily Grove. Parr finished with figures of 2-12 but also took a catch off the bowling of Lauren Trubee to restrict Yorkshire to 121-5.
In reply, there was much more positive intent from the Derbyshire batters. Jabraan opened the innings this time and looked to score off every ball. Kady Fuller, in at 3, got a quickfire 16 as she drove the Yorkshire bowlers pleasantly through the covers.
The innings lost some momentum however with a couple of quick wickets falling and there was yet another howler of an umpiring decision as Arabella King was adjudged run out despite having her bat grounded beyond the stumps.
Derbyshire ended the innings all out for 71 but the approach and lessons learnt from the first game was clear to see.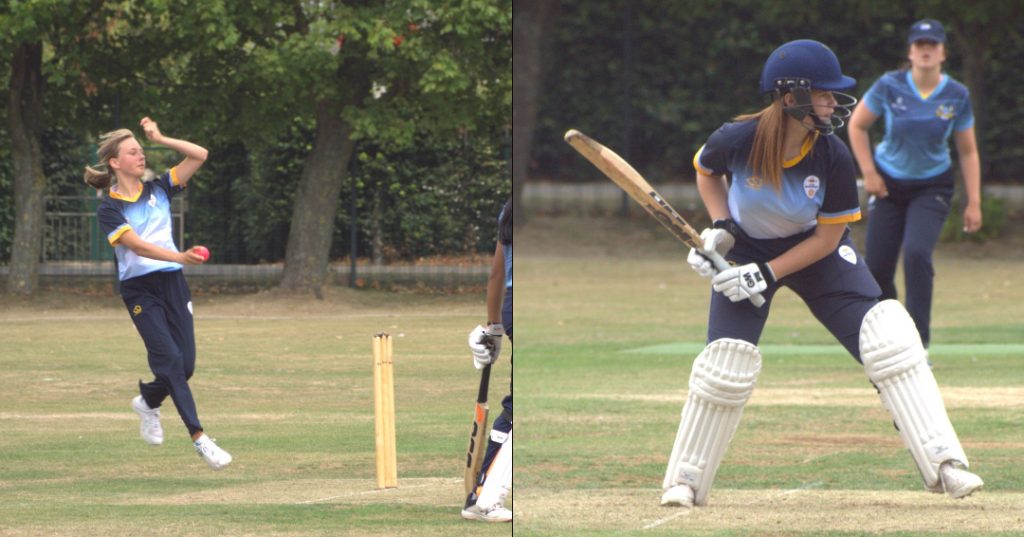 That brings an end to the season for the Development squad. A season where a lot of progress has been made. A lot of time spent developing and improving their own individual games. That has also been evident with some of the girls being selected for the performance squads.
A huge amount of credit goes to all the girls in the squad as all the coaches who have been involved have been impressed with the work rate and efforts. Here's to more improvements next season!
Share this post