Funding Updates
Access to funding always features as a priority for cricket clubs when they are asked. The arrival of the Pandemic saw many funding programmes paused with grant aid subsequently diverted to counter the impact of Covid-19. While March and April were a time of huge concern for clubs unexpected opportunities arose through government and Sport England support programmes.
With DCF support and guidance clubs responded quickly, and in total clubs in Derbyshire were able to access some £900K of funding support. This was a great boost to clubs providing invaluable support and stability at a difficult time. In terms of current opportunities here are some:
From The ECB
Return to Cricket Grant – part of the ECB's emergency funding programme to support clubs who have an identifiable shortfall. To date 16 Derbyshire clubs have made a successful application, the closing date has now been extended into mid-January 2021. For further information and an application form please contact mick.glenn@dcfcricket.com
Funds for Runs – ECB has partnered with LV= General Insurance to financially support focus areas of the grassroots cricket community that have been impacted by COVID-19 with a £1million investment fund. #Funds4Runs will directly help four key areas recover and rebuild – children from deprived backgrounds, diverse communities, disability groups and women and girls' programmes. For further information and to register an interest click Here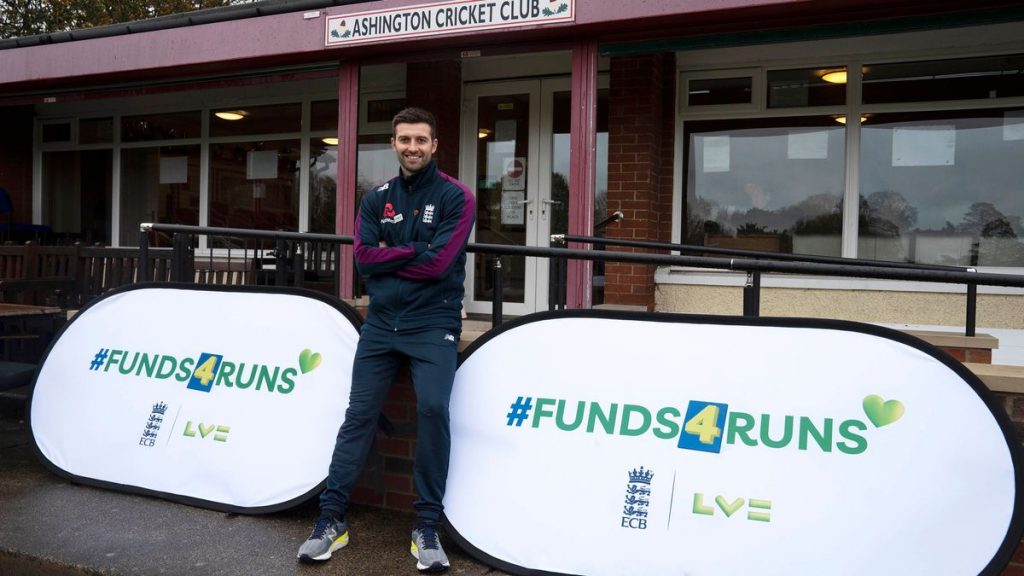 ECB Interest Free Loan Scheme – Open to all affiliated clubs providing finance for capital projects to help them build and ensure a sustainable future. Clubs can access an expression of interest and guidance through clicking on the link Here
Sport England Funds
Through the Return to Play Fund they are supporting 3 programmes:
Small Grants – between £300 & £10K to support clubs respond to the challenges of returning to play in a Coronavirus safe way.
Community Asset Fund – From £10K to £50K – this fund is around spaces and facilities.
Return to Play Active Together – up to £10K match funding linked to Crowdfunder. This fund will support clubs run their own crowdfunding campaign, fundraising for lost income due to COVID-19 related needs
Sport England also offers a range of other funding programmes, the link Here will provide further information and guidance.
Crowdfunder
Linked into Sport England through the "Return to Play" – this looks a fund which can help clubs that are helping themselves. A different way to raise funding and can help get projects that would not get done or where grant opportunities are limited.
Some key points:
Match funding available through Sport England
Dedicated Crowdfunder support to the programme
Resources to help you including webinars and online training
Up to £10K of match funding available
For all the information click Here
Easyfundraising
More than 1700 clubs nationally have registered with the site to date! It is the UK's leading good-cause shopping site and gives your members and supporters a free way of generating money for your club when shopping online.
To find out more click Here
Covid Grants Business Grant Funding
The government announced the second wave of business support to be administered by local councils.
They can provide cash grants for businesses that have been affected when entering Tier 2, Tier 3 and National Lockdown restrictions.
If your club was able to access the small business grant earlier in the year it is worth checking eligibility with your local authority
Foundation Derbyshire
They offer a wide variety of funding programmes available to the community and voluntary groups working across Derby and Derbyshire. Foundation Derbyshire manages endowment funds of over £6.5 million and has made over £14 million of grants across Derbyshire since being formed in 1996. You can find out how they can help you by visiting the website Here
Derbyshire County Council has two schemes that clubs might wish to look at:
Community Leadership Scheme
A scheme to provide small grants to community, voluntary, youth and other local organisations. It's aim is to support worthwhile projects and initiatives that will benefit local communities. The members' Community Leadership Scheme allocates to 64 county councillors an annual fund of £3,860 which can be used to support projects in their division. Organisations seeking support under the scheme should contact their local county councillor.
Youth Activity Grants
The Council has made an additional £221K available, effectively extending the grants programme until the money has been allocated. These grants are aimed at projects for children and young people aged 0 to 19, or up to the age of 25 if they have a disability, further information is available Here
And there are many other funding programmes available too with a couple of places where help is available.
Active Derbyshire has dedicated pages on their website Here well worth a visit. You can sign up for their newsletter which provides information on the latest funds.
There are local CVS groups in most local authority areas, they usually offer funding advice and guidance. In some branches, there is a funding officer in place to support clubs.
If you want any more infromation regarding funding, please contact Mick Glenn – mick.glenn@dcfcricket.com