ECB Foundation Coach Courses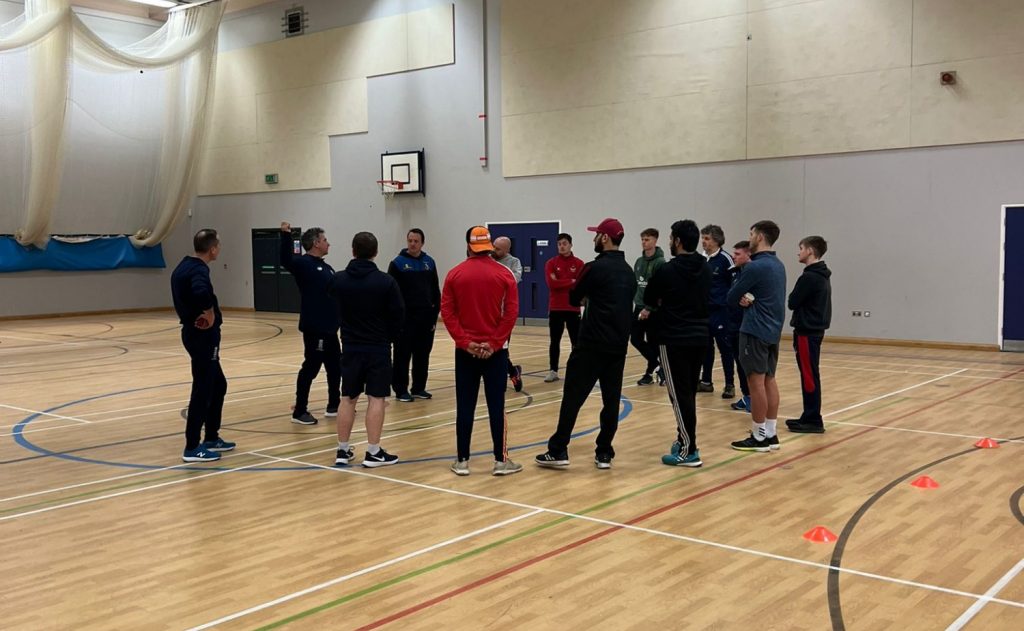 Coaching is an enormously rewarding, challenging and crucial role in cricket.
ECB Foundation Coach is a new coach development programme and qualification that has been created to help more people take their first steps into coaching cricket.
A blend of e-learning and face-to-face modules led by ECB Coach Developers will explore what coaching looks like, the impact you can have as an ECB Foundation Coach, the skills you can help players to develop and how you can learn from your experiences.
By committing yourself to this programme and becoming a qualified coach you will become an important part of the ECB's coaching family that works together to help players improve, have fun, be safe and learn at every stage of their development.
Programme outcomes
This programme has been designed to give learners the knowledge, skills and confidence to coach cricket sessions that are active, purposeful, enjoyable and safe.
An ECB Foundation Coach will be qualified to lead coaching sessions independently and without supervision.
It is now the entry level qualification required to coach cricket.
Content
Role of an ECB Foundation Coach
What does coaching look like?
icoachcricket
Coaching fielding, bowling and batting
Foundation principles – fielding, bowling and batting
The coaching tools
Purposeful sessions
Active sessions
Safe sessions
Enjoyable sessions
Differentiation
Who is it for?
Anyone aged 17 and over wishing to become qualified to coach cricket, inspire players and make a difference to the game.
Commitment
4 face-to-face modules lasting 3 hours each
7 bitesize e-learning modules lasting 10-15 minutes each
3 observed coaching opportunities during face-to-face modules and an online multiple choice questionnaire
£150.00
Pre-requisites for certification
18 years of age
Valid safeguarding training e.g. Safeguarding Young Cricketers
ECB DBS
Is this course right for me?
Check out the document HERE to see which coaching course meets your needs.
Upcoming ECB Foundation Coach programmes
Foundation Coach –
Venue: Aldecar School
Dates: 11th and 18th March
Times: 9.00am-4:00pm
Booking Link: https://booking.ecb.co.uk/d/09q5q0/
Foundation Coach (Female Only)-
Venue: Matlock Cricket Club
Dates: 5th, 12th, 19th June and 26th June
Times: 6.00pm-9:00pm
Booking Link: https://booking.ecb.co.uk/d/blq71m/
Foundation Coach –
Venue: Kirk Hallam
Dates: 7th, 14th, 21st and 28th June
Times: 6.00pm-9:00pm
Booking Link: https://booking.ecb.co.uk/d/flq06h/
Foundation Coach –
Venue: Chapel En Le Frith
Dates: 23rd and 30th April
Times: 9.00am-4:00pm
Booking Link: https://booking.ecb.co.uk/d/59qb1j/
Make sure to keep checking back for additional courses!