As part of the Lord Taverners we offer disability coaching to schools all around Derbyshire mainly during the winter months.
This usually includes table cricket but there is also an opportunity to have a go at some different types of cricket skills, depending on what the schools would like.
Since the start of September we have already provided this programme for schools such as Swanwick, Alferton Park, Brackenfield, Chapel, Peak School, Brookfield and St Martins.
Table cricket is an adapted version of cricket which is usually played on a table tennis table or similar, there is a ramp for the bowler to use in order to deliver the ball, a small bat for the batters to hit the ball, and then some fielders that can be moved around to try and stop the ball from hitting the scoring zones. They can get 2, 4 or 6 runs by hitting the ball into the zones while trying to avoid the fielders.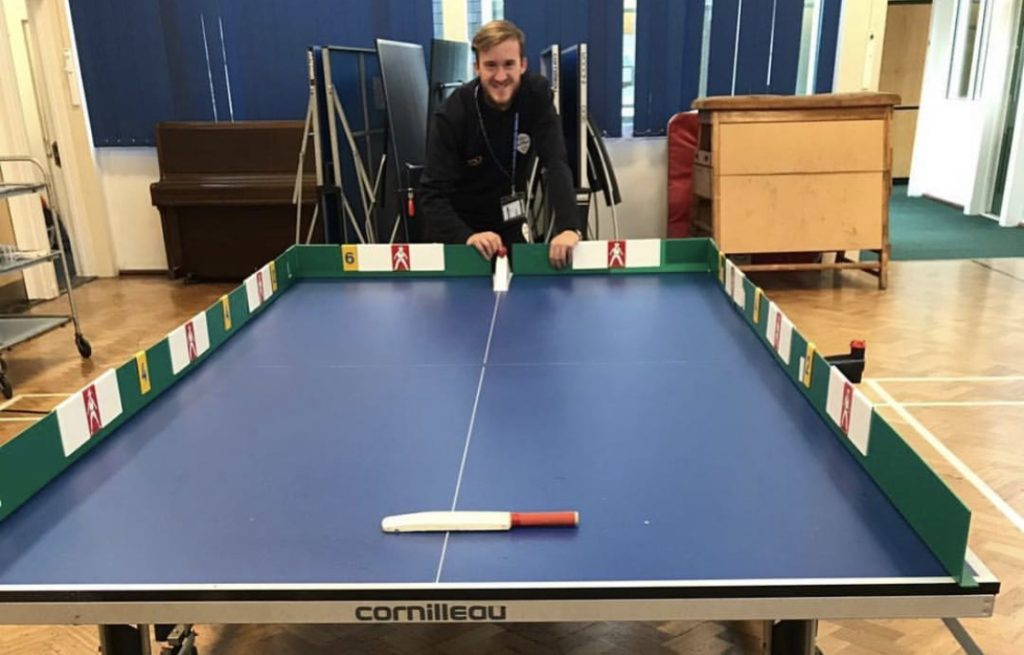 Our aim is to get as many children with disabilities involved in cricket as we can and with table cricket this allows any child with a disability to be able to have a go and enjoy the sessions. For the schools that we provide these sessions to, they are able to enter our table cricket competitions in January where they get the chance to compete against other schools. This gives them the opportunity to play competitively as well as just for fun!
Competitions
The Derbyshire Cricket Foundation (working in partnership with the Lord Taverners) currently delivers a Table Cricket County Competition open to all schools that cater for children with disabilities annually.
Please contact Charlie Storr for information on how to enter competitions by phone on 07775001003 or by email at charlie.storr@dcfcricket.com
This year's competitions are invite only and will take place on:
13th January @ Derbyshire County Cricket Club (9am-12pm)
15th January @ St Mary's High School, Chesterfield (9am-12pm)
16th January @ Derbyshire County Cricket Club (9am-12pm)
What did they look like last year?
We successfully ran the joint most Table Cricket Competitions in the Country with 3 regional competitions that fed into the East Midlands Competition which were held at Derbyshire CCC on the 3rd of April. Across the 3 days we had 15 teams enter from 10 different schools. Special thanks go to Stanton Vale Special School who hosted our first competition. Brackenfield School came out the winners from this. Thanks also go to St Mary's Catholic High School who played host to our Chesterfield competition. The hosts played very well on the day and as a result became our 2nd winners of 2019. Lastly we hosted a competition in the hall at Derbyshire CCC for the schools in and around Derby city. St Clares were our 3rd and final winners of 2019 and therefore the 3rd team to qualify for regionals!!!