A trip to Little Stoke CC was the development squad's next assignment this season as they took on Staffordshire.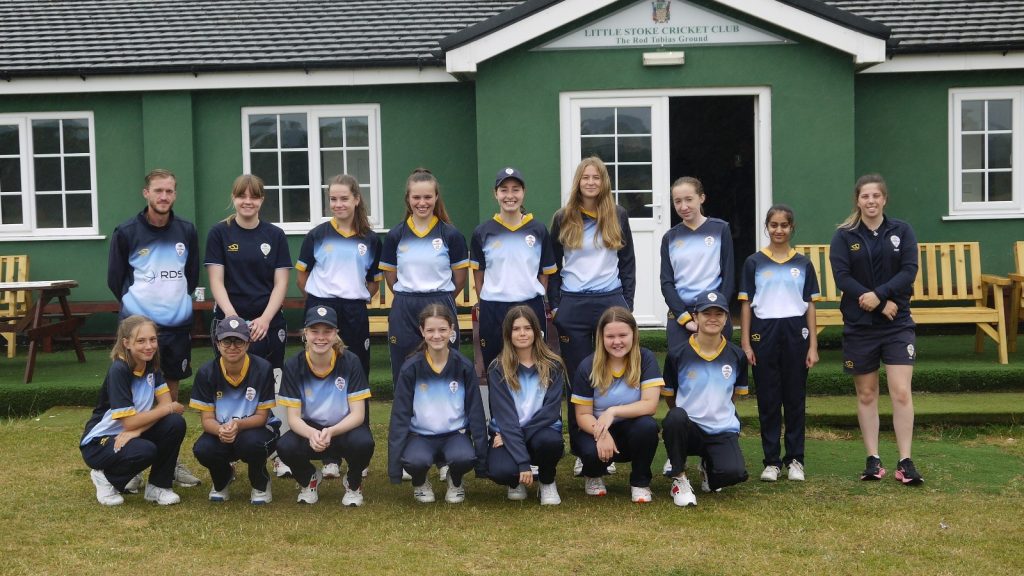 Charlotte Bacon, returning to skipper the side, lost the toss but was pleased when the hosts opted to bat first on a damp, drizzly day and on an uncovered track.
The Derbyshire bowling attack, spearheaded by May Brown, soon got to work and reduced Staffordshire to 39-5. Brown taking 2-11 and backed up well by Abi Jordan who added two more wickets to her already impressive seasonal tally.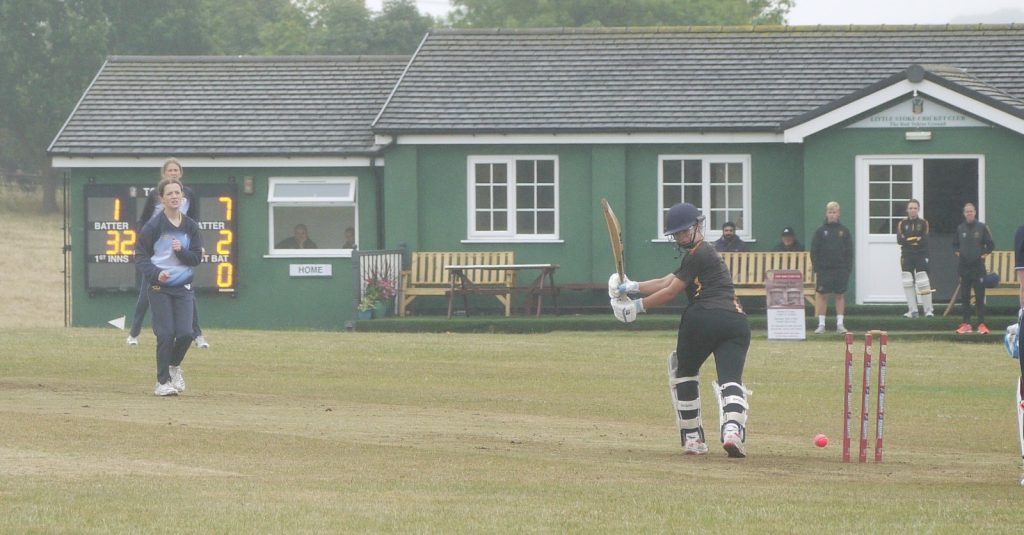 Staffordshire were not allowed to rebuild as two more quick wickets fell. Zaiynab Jabraan entered the attack on her first appearance of the season and took 2-22.
Matilda Atherton Gater added some resistance to the Derbyshire attack though and crafted a well made 67 off 59 balls to get her side to a competitive 129 all out. Grace Smith finally dismissing her and Hattie Archibald,1-7 and Savannah Howard-Hull, 2-27 completing the wicket taking duties.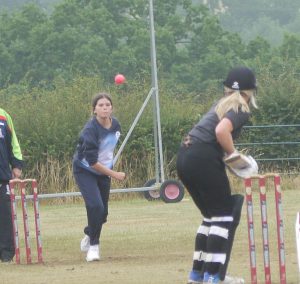 If Derbyshire thought they had a chance of earning a win on the road … they quickly had their hopes dashed. The Staffordshire bowlers hitting their line and lengths immediately and reduced their opponents to 16-7.
From then on the game was lost but try telling that to Rachel Trubee (10* off 65) balls and Savannah Howard-Hull (4 off 24 balls) who did their upmost to try and get something out of the innings.
In the end the development squad were all out for 50. The batting still needing improvements ahead of the final few games of the season but the girls can take real pride with their efforts with the ball and in the field. The second time that they've bowled an opposition out for under 150.
Positive news followed this game for the Development Squad as May Brown and Abi Jordan have impressed the U15 performance coaches Lauren Tuffrey and Jess Bakewell to earn an invite to the Malvern Festival. This was followed by Zaiynab Jabraan who was called up to the U18 performance squad for their fixture against Lincolnshire. Good news for the girls and clear evidence that the development squad has a clear pathway to the performance squads. Long may it continue!
Share this post