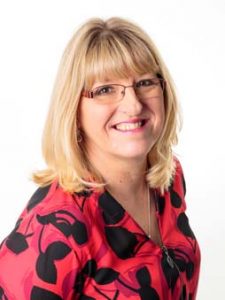 Jackie Brown – Alfreton Walking Cricket Participant 2022
I was notified by a relative that a walking cricket group would be starting at Alfreton Leisure Centre. I mentioned it to my husband as I thought it would be great for him! He went along and came back totally enthused, explaining it was open to everyone and invited me along too! I thought it would be a great opportunity to increase my physical fitness and to socialise with new people and went along the following week.
I was very apprehensive; I hadn't played cricket since I was 16! Anyway, my stomach was churning, kneecaps shaking as I entered the sports hall. However, I was greeted enthusiastically by Charlotte and other members of the group. I instantly felt welcomed.
Charlotte facilitated the warmup activities to get the joints and muscles activated and ready for action. Then we were ready to start…… bowling in pairs, I chose to go with another male partner rather than my husband, so I could get to know more people in the group. Well, it took me straight back to my childhood days when I played cricket with my three competitive brothers. I was back in the moment and bowling for all I was worth (I threw a few wide but hey it was fine) Then onto the batting, again I gave it my best shot… I loved it! We moved on to the game where we played in pairs, we didn't win but we built up a sweat and had a whole lot of fun.
Afterwards, there was a coffee on offer (in with the price). This was a great opportunity to get to know each other, discuss our cricketing experiences and to continue with the fun and laughter. When asked if I would be returning, it was a reply of " definitely, I loved it". I attended the remaining sessions and really enjoyed it.
There were people of all ages and abilities taking part. Some past cricketers, some newbies all having fun, banter and exercising a without realising it, it was great.
These sessions provided a valuable opportunity for people to exercise and socialise in a fun way. It improved my physical and mental health, allowing me to practise and further develop my 'cricket skills' whilst also exercising and boosting my confidence.
I feel that with more promotion and word-of-mouth recommendations from existing attendees these sessions could increase in numbers and be a valuable asset to the area and those who attend. This would also support the government agenda to "reduce inequalities, encourage good health, vital for prosperity, allowing people to play an active role at work and in their communities".
I would love it if these sessions were to be run regularly. Both my husband and I would definitely attend.
Many thanks, Charlotte for planning and facilitating the sessions, we loved them.
Share this post