Derbyshire U15 girls started their season with a 40-over friendly against Staffordshire on Wednesday 25th May at Stainsby Hall CC.
Staffordshire won the toss and elected to field, putting Derbyshire in to bat on what was a good wicket.
Opening batter, Erynn Crosby, dropped anchor when we were struggling to build partnerships early on in the innings, being 25-3 9 overs into the game. Freya Harper then came in and got stuck in scoring runs around the ground while Erynn played the supporting role at the other end. Freya struck an impressive 63 before being bowled out in the 29th over at 125 for 4, with a great 100 partnership with Erynn.
We then struggled to build on that great work slumping to 131 for 6, before a quickfire 15 from Sophia McCollum helped us reach 153 for 7. Erynn then fell after making a good 46, attempting to push for some needed runs at the end, but we then ended up 153 all out in 36 overs.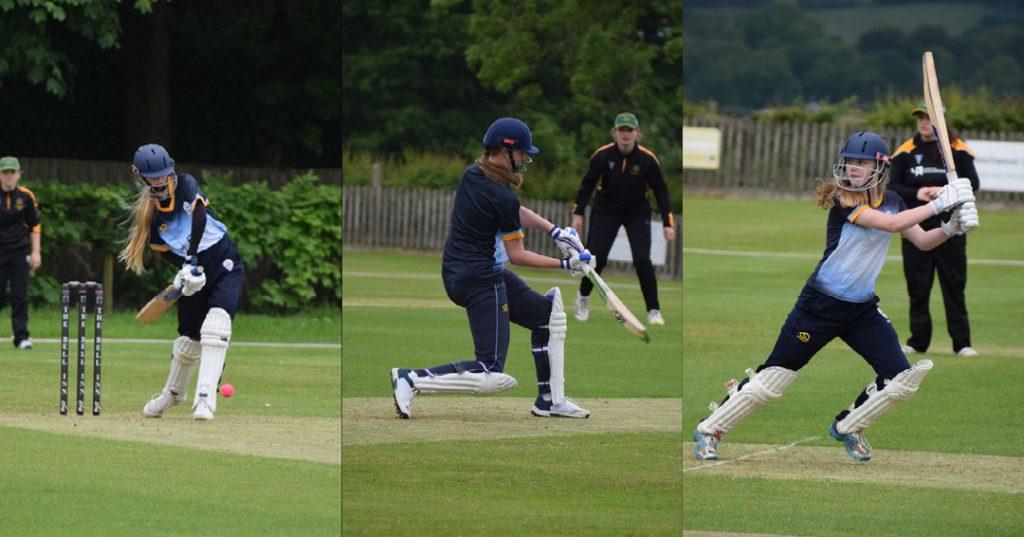 After posting a defendable score, we went out knowing that if we fielded and bowled to our plans we would be in the game.
We got off to a good start when opening bowler Phoebe Arthan took a wicket second ball of the innings and then struck again in her next over, with Staffordshire being 12-2 after 3 overs. This unfortunately is where Derbyshire's luck ended as we struggled to make a breakthrough with the ball after was wayward bowling and below average fielding. Staffordshire were flying along reaching 119 before the loss of their 3rd wicket in the 18th over.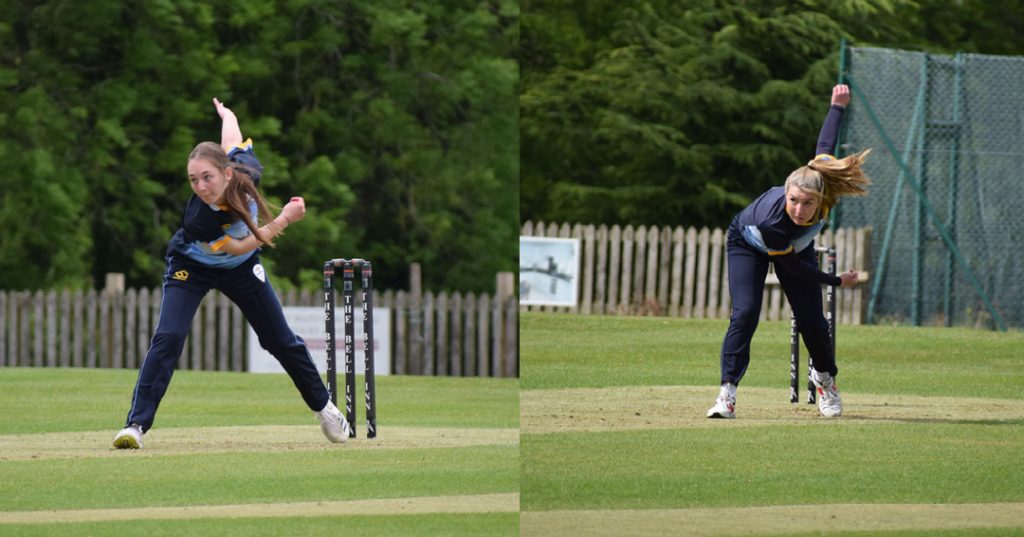 Staffordshire knocked off the runs in 21.2 overs proving that there were areas of improvement for the Derbyshire girls with the ball in hand.
A well done to 2 Staffordshire girls Zoe Catton (62) and Sophie Beech (66*) for their batting display and proving the difference between the 2 teams on the day.
A huge thank you to Stainsby Hall CC for looking after us on the day and providing a great venue for girl's cricket!
Derbyshire U15s have their first league game on Tuesday 31st May against Notts at Collingham and District CC, where we will look to build on the learnings of this game.
Share this post