After a visit to Barnsley last week to play YCB 50+, the Derbyshire Over 50s were once more on the road for a 300 mile round trip to Kirkby Stephen CC to take on Cumbria in their latest Group 1 fixture.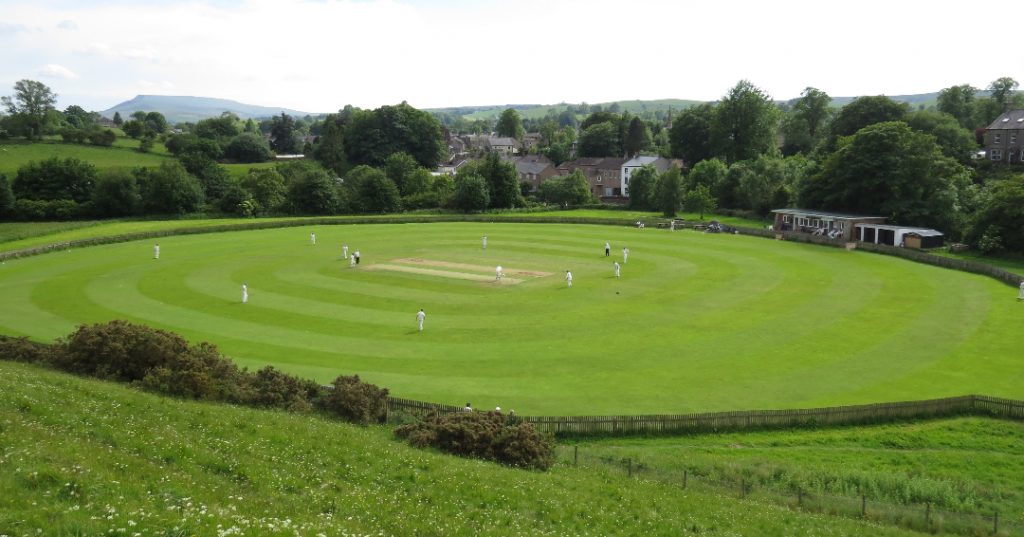 We arrived late to the lovely home of Kirkby Stephen CC and after traversing the bridge over the babbling brook with cricket bags and cool boxes (this counted as Derbyshire's warm up) the skippers decided that a 1:15pm start and a reduced 40 overs game was the best plan of attack. Returning Skipper Martin Brandrick won the toss for Derbyshire and decided to insert Cumbria.
Derbyshire's opening attack of Keith Cheetham and Raf Ali were still it seemed recovery from their long journey as Bruce and his partners for Cumbria decided to be Jonny Bairstow for the day as they attacked with gusto. Cheets broke through in the 5th over removing Barrow for 5, but this was a brief high point as Bruce and No.3. Draper despatched the Derbyshire bowling to all parts (mainly to the leg boundaries). The score raced to 117-1 in the 22nd over before the Morton Maestro Piet Van Rensberg enticed Bruce into a drive which he snaffled with a tremendous caught and bowled. This was the turning point of the game as the Derbyshire bowlers had now got loose after their bodies had uncurled from their long drive and began to impose themselves on Cumbria's middle and lower order. All the bowlers picked up wickets and Cumbria were dismissed with the last ball of the 40th over having scored only another 100 runs losing 9wkts to finish on 217 all out. Cheers returned after the early onslaught by Bruce to pick up 4-51 from 8 overs, Rob Kettlewell bowled a superb spell in the middle overs picking up 2-31, Piet Van Rensberg was again outstanding and took 3-38 from his 8 overs and Roger Bolstridge picked up the wicket of Draper for 76 in a spell of 8 overs 1-47. On a beautiful, but very warm day, this was a good turnaround by Derbyshire and the batting unit felt confident that 217 was not enough.
The reunited Ian Banks and Martin Brandrick opened the innings for Derbyshire and proceeded to build a steady opening partnership with Brandrick taking singles and Banks stroking the ball to the boundary. These 2 have batted numerous times together throughout their lengthy careers and they recorded another Century opening stand taking Derbyshire to 111 without loss in the 23rd over, before Brandrick was bowled by Etchells for a well constructed 46. Amjad Ali then strode to the crease looking to continue his early season form, however it was to be a brief stay as Amjad was LBW third ball for 0, Cumbria were now on top (or so Bruce believed) and they thought they were into the tail as Keith Cheetham stride to the crease, the young boys netting all stopped when they saw the Middlesbrough Master in his White helmet, they were heard to say….is that the bloke from Etwall…..Others on the boundary shouted 'its Cheeco time' and it proved to be. Cheeco (his new name in Kirkby Stephen) started to push the score on (and Banksy) from ball one, with some energetic running and some beautiful lofted drives.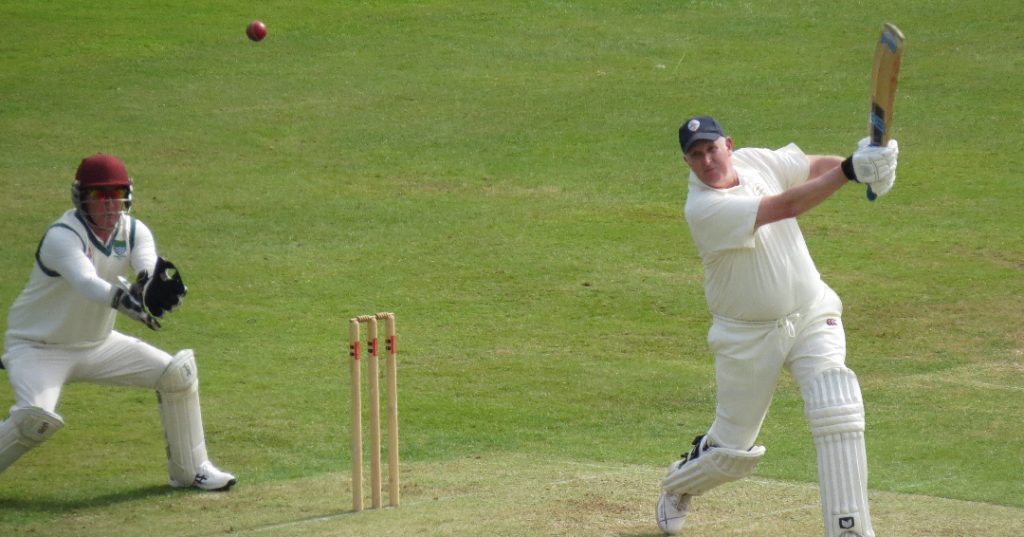 Banksy having reached 50 before drinks took the back seat as Cheeco carried on scoring at a run a ball (which wasn't good for Banksy who had to try and keep up with him) they both ran (walked) well between the wickets and began to find boundaries as the Cumbria players began to wilt in the beautiful warm sunshine.
From 111-2 Derbyshire didn't lose another wicket, Banks moved serenely to his first Century for Derbyshire and the first for a Derbyshire batsman for 4 years. A tremendous effort on such a warm afternoon. Cheeco also played a vital knock as the Cumbria total was reached in the 38th over. Banksy finishing with 108* and Cheeco 43*.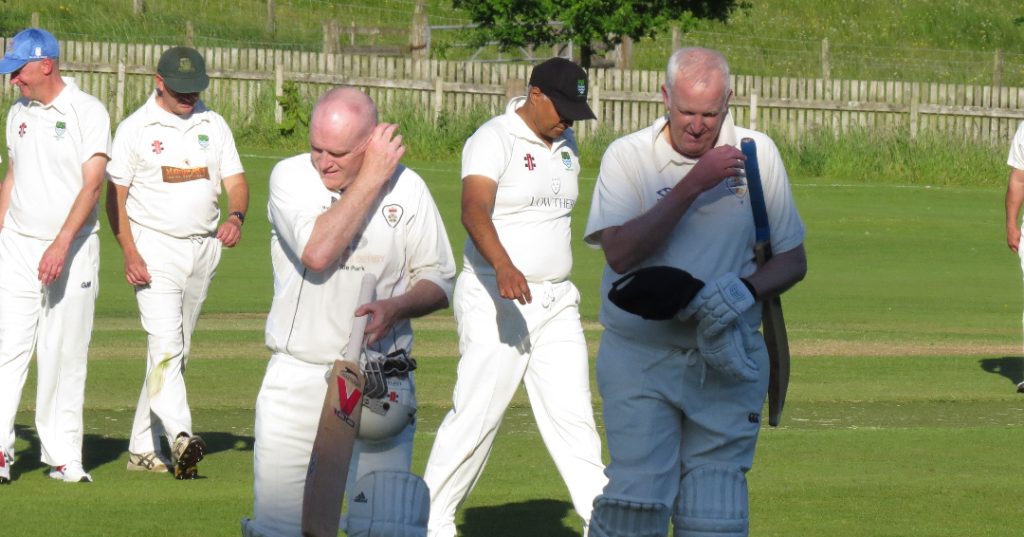 Derbyshire have now played 4 winning two and losing two, which leaves them handily placed in 4th behind Notts, YCB and Lancashire. Their next fixture is away to Notts on 30th June, always a big game for any Derbyshire side and a game that both teams will be eager to win.
Massive thanks to Kirkby Stephen CC for hosting the game and hopefully the photos will show how beautiful their ground is.
Well done to all the Derbyshire players who made the trip it really is far too far for either ourselves or Cumbria if they make the return trip next year. Thought needs to be given to the age of the players involved and the energy expended during these games. Yesterday we set off at 9:30am (some before) and returned home at 10pm….nobody can think that is sustainable, and certainly doesn't make players want to make themselves available.
Share this post