The glorious sunshine matched the warmth of the hospitality of Clifton CC as they hosted Derbyshire Development taking on their Yorkshire counterparts in two T20 friendlies.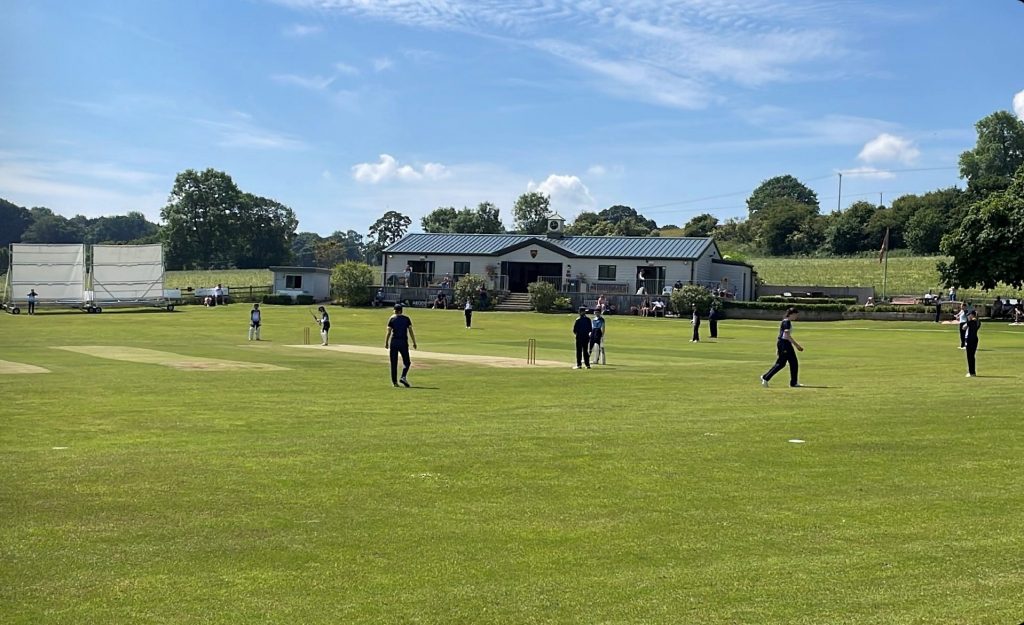 Manager Pete Boot and coach Molly Dytham brought a squad of 14 players to Chapel Lane for this group's first competitive fixture.
Yorkshire batted first after winning the toss but lost their first wicket to the second ball of the match as May Brown forced their opener to loop a catch to keeper Poppy Phillips. Brown and fellow pace bowler Abi Jordan bowled their full allotment of four overs each through the powerplay and beyond and kept the scoring rate under control. The efforts in the field were solid and the team were gelling well. Co-captain Arabella King and swing bowler Rachel Parr replaced them and Parr got two quick wickets by bowling one and having co-captain Charlotte Bacon snaffle the other.
This brought the White Rose's powerful middle order into the equation and they began to punish any errant length or line. Parr struck back by removing the dangerous Olivia Poskitt but Yorkshire's Katie Sharf joined Abigail Robinson and the two impressed with the power and range of their stroke play as they put on a half century partnership in double quick time.
Derbyshire called on Grace Dickens to bowl down the slope and she did well to contain the rampant batters but as fellow bowler Grace Smith found, even the better balls were being dispatched in a scintillating display of strokes.
Dickens had Robinson caught by Brown after a stand worth 53 runs but Sharf continued her spree and retired shortly before the end of the innings for a brilliant 53 off only 26 balls.
Yorkshire finished on 142-5 from their 20 overs. Rachel Parr 3-33, May Brown 1-17 and Grace Dickens 1-35 were the wicket takers for Derbyshire.
The home side openers strode to the crease for their innings knowing they needed to score at over a run a ball to keep up with the run rate. Rachel Parr was promoted in the hope of her trademark power hitting getting her team off to a strong start but was trapped LBW by a good yorker early on. Charlotte Bacon was joined by Kady Fuller and although both looked to play shots, the very well-placed Yorkshire field, aided by strong bowling and fielding, saw the required run rate climbing.
Bacon was unlucky to pick out deep mid on with a power shot and Fuller was then bowled. May Brown followed suit and it was left to Grace Smith and Arabella King to rebuild the innings and both did with sold strokes and good running between the wickets. Crucially, Yorkshire didn't have to put out boundary riders and this took the required run-rate beyond the home side's capability.
Smith was caught and bowled by the impressive Libby Harris for a fine 16. Zoe Boucherat was bowled by batting star Katie Sharf and it was left to King and keeper Poppy Phillips to take their team to 84-6 at the end of their 20 overs.
Yorkshire were a strong side and their 58 run victory accurately reflected their dominance but Derbyshire had many positives coming from this first game and it set them up nicely to lead into match two.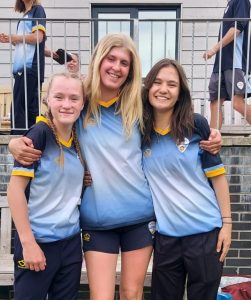 So on to match two then and Derbyshire won the toss and asked Yorkshire to have a bat again.
Savannah Howard-Hull, one of three changes made for the second game, opened the bowling and built up some serious pace while keeping things very tight from her three overs, only conceding 8 runs. It was May Brown however that made the early break throughs, bowling the Yorkshire skipper Imaan Effendi for 5 and then having Abigail Robinson caught at cover by Abi Jordan.
Hattie Archibald then came on at first change, making her Derbyshire debut and took a wicket first ball, Grace Hirst caught low down by Howard-Hull.
Lauren Trubee and Grace Smith did their best to keep things tight in the middle overs but it was Abi Jordan who's spell really kept the Yorkshire batters in check, 3 overs 2-7 to go with her earlier figures of 4 overs, 1 maiden 0-10.
Yorkshire finished on 116-5 from their 20 overs. A fantastic effort by the Derbyshire fielders who backed up their bowlers to restrict the opposition to 30 runs less than the previous match.
Derbyshire went in to bat with the same game plan in mind in looking to be positive in the power-play. Daisy Carter opened this time with Charlotte Bacon and the pair got the team off to a good start, playing a shot a ball and looking to take the attack to the White Rose bowlers.
However 3 wickets fell in quick succession and it was left to May Brown and Grace Smith to repair the innings. Smith, as in the game before, batted with ease and was hitting the ball cleanly. Brown then fell, bowled to a full toss that could easily have been called a no ball, for a well made 17.
The skipper Arabella King, Abi Jordan and Grace Smith were then dismissed in quick succession to leave the side with a mammoth task on their hands. That didn't deter Savannah Howard-Hull and Poppy Phillips who showed admirable fight in trying to get their side as close to the target as possible. Phillips was dismissed caught and bowled by Imaan Effendi which led to the entrance of Lauren Trubee who followed the example of her predecessors and batted with positive intent, turning dot balls into ones.
In the end, as the previous game, Yorkshire were just too strong a side to overcome but the Derbyshire team showed great character, grit and determination and produced many positives for the coaching staff to work with.
Next Thursday the team are at home to Cheshire at Langley Mill CC. Do come down and support the side who are giving their all for their County.
Share this post