Women's Softball Festivals!
Our popular softball festivals are back for 2022!!
Our host venues are chosen with 23 festivals throughout the summer!
All the info, dates, venues and how to book can be found here: Women's Softball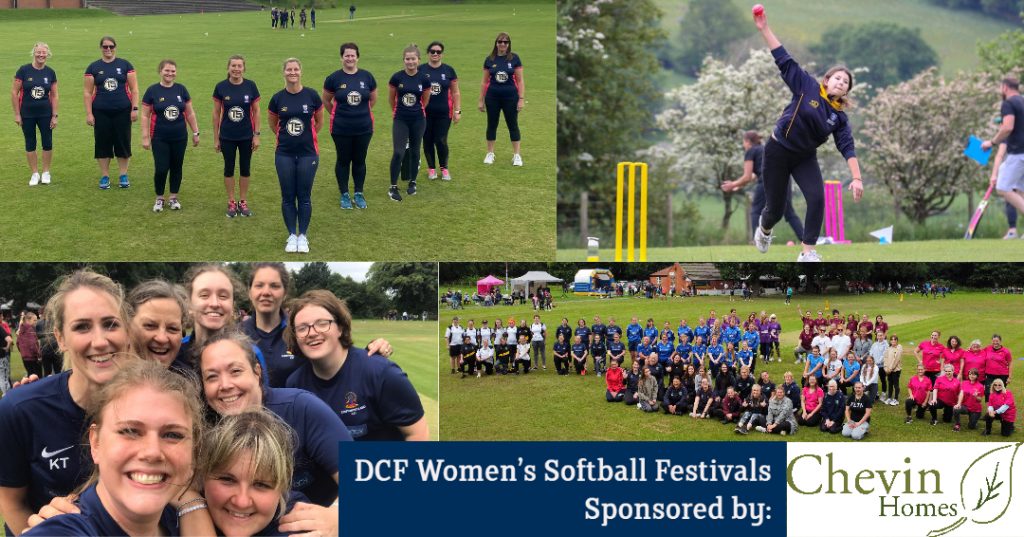 Inspired to Play Grant
Want to help to open up the game for more boys and girls this summer?
Eligible clubs can now apply for a £1,000 grant to put on cricket activity between July-September.
Submit your club's applications at https://ims.ecb.co.uk/ until 30th June 2022.
For more information visit our website: https://dcfcricket.com/2022/04/inspired-to-play-grant-2022/
National Programmes
There is an opportunity for your club to run a successful summer national programme. This could be a fantastic way to start/improve your girls section by Girls Only Dynamos Programmes. The ECB's national programme has further information, as well as how you can use the Inspired To Play grant to help fund places: Summer window opportunities (ecb-comms.co.uk)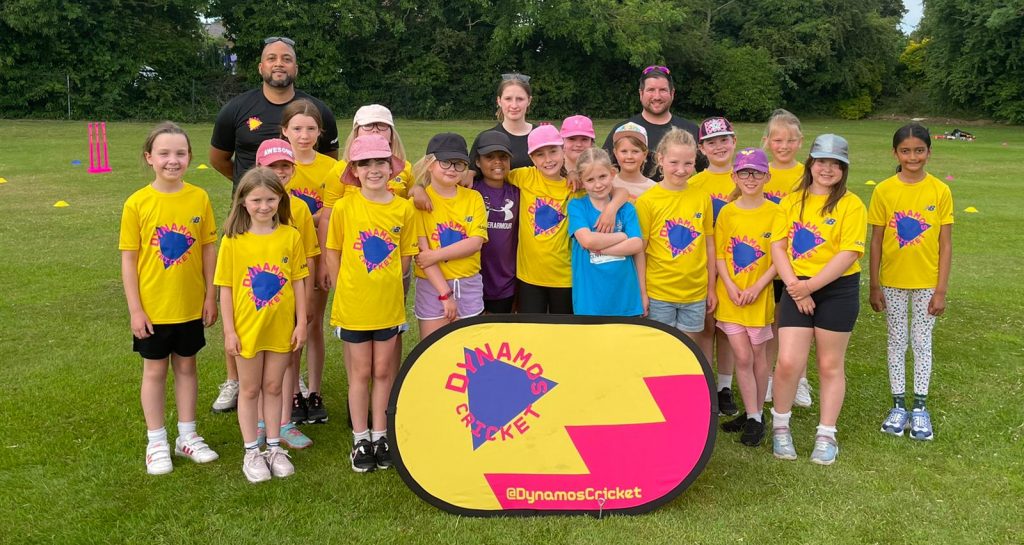 Women's Softball Kit
Women's Softball Kit is now in stock and ready for clubs to buy!
This year, in addition to the New Balance soft ball bats and existing soft ball cricket balls, soft ball kit bags are available to purchase.  The kit bags contain 2 x New Balance bats, 2 x stumps, 18 soft balls, and 20 cones in a soft ball branded black, wheeled holdall.
Balls, bats and kitbags are all available through the serious cricket online shop:
https://seriouscricket.co.uk/equipment/list/womens-softball/all/
Stock will be limited so get your orders in ASAP!
Volunteer Team Manager for the Visually impaired County Team
The Derbyshire owls are seeking a voluntary Team manager to support the team throughout their up and coming season.
For more information about the role and how to apply click below:
https://dcfcricket.com/job-opportunities/
Derbyshire Cricket College
The Derbyshire Cricket College launches in September! More information can be found on our website here Derbyshire Cricket College  
We have 2 open evenings remaining- Register Here
Access to Cricket Grant
The DCF are proud to introduce a new Access to Cricket Grant, which recognises that cost can be a barrier to accessing the game and seeks to remove that barrier to participation in playing or in cricket education programmes.
For more information about the Access to Cricket Grant please Click Here
We have also set up a JustGiving page to take donations to help grow the fund which will enable us to support more people. The link can be found below: https://www.justgiving.com/campaign/accesstocricket
Grassroots Heroes
Following on from the success of our volunteer rewards programme last year, we want to continue to celebrate volunteers across Derbyshire! Click the link below for more info on how to nominate:
https://dcfcricket.com/2022/04/grassroots-heroes-2022/
Coach Education
We have a comprehensive schedule of coaching course planned over the summer. This is the most courses we have ever put on in a calendar year with courses in different areas of the county!
For more information about each course please visit Coach Education
Walking Cricket
Walking Cricket sessions will be starting from 12th April at 3 venues across the county.
Alfreton Leisure Centre- Tuesdays, 10.00-11.00am
Willows Sport Centre- Thursdays, 12.30-13.30pm
Glossop- Information coming soon
Booking information can be found here https://cvent.me/N3XRyM
Contact charlotte.flindall@dcfcricket.com  for more information
Sport 4 Thought
The Sport4Thought project aims to use sport as a vehicle for reminiscence and interaction between people with dementia, their carer's and those experiencing isolation and loneliness.
Sessions are free of charge and the programme is supported by Derby County Community Trust, Making Space and Age UK Chaddesden Park.
More information about the sessions can be found on our website: https://dcfcricket.com/2022/03/sport-4-thought/
DCF Garden Project
We have recently secured funding from the DCMS Investment Fund administered by Children In Need to set up a community allotment at Derbyshire's County Cricket Ground. We are looking for volunteers who are 18+ to help support the project and get it up and running. If you have an interest in horticulture, construction or even design then we want to hear from you, regardless of your experience or age. Please fill in the form below to register your interest, we can't wait to start this amazing journey with you.
https://forms.office.com/r/44DdBeKPZJ
DCFA Summer Holiday Club
The DCFA are looking to recruit individuals to help staff our holiday activity club taking place this summer!
We would like to hear from those that:
Have a passion for working with children
Would be interested in paid work for four weeks during July/August 2022
Could provide proof of their ID for DBS check
Could complete a short safeguarding course
Are 18 years +
Please complete the form below to register your interest:
Share this post