After last week's first game defeat against Durham, Derbyshire were looking to bounce back as they entertained Northumberland at the delightful Etwall C.C.
Skipper Martin Brandrick was again absent due to injury so Ian Banks was in charge. Derbyshire had one change in their starting lineup with Paul Chapman (who was accompanying his son on Derby County's Community Trusts mission to Kenya) was replaced by Rob Torry.
Northumberland won the toss and decided to insert Derbyshire on what looked a very good track.
Banks and Andy Brear strode out to the middle and looked to get after the Northumberland attack from ball one and the score raced to 77 in the 15th over before Brear miss timed a cut shot straight to the point fielder for a promising 31. Banks soon followed his opening partner 'adjudged' LBW sweeping the left arm round bowling of Suraj Singh for 33.
Home favourite Keith Cheetham sporting the 1990's Graham Gooch white helmet was joined by Paul Allen and these 2 put on 104 for the 3rd wicket, this partnership included some lusty blows from Cheets and some cultured stroke play from Allen. Cheets was first to depart for a find 55 from only 51 balls. The home fans were delighted at the success of their local hero.
Amjad Ali then came to the crease to join Allen and was in no mood to hang around. Amjad followed in the footsteps of the great Derbyshire Overseas 'Azhar Flicks' with some wristy blows taking the score up to 241-4 before he was out for a very entertaining 43 from 31 balls.
Rob Torry came in for the final few balls and Derbyshire finished their 45 overs on a very creditable 247-4 with Allen 43 not out off 83 balls and Torry, 5 not out.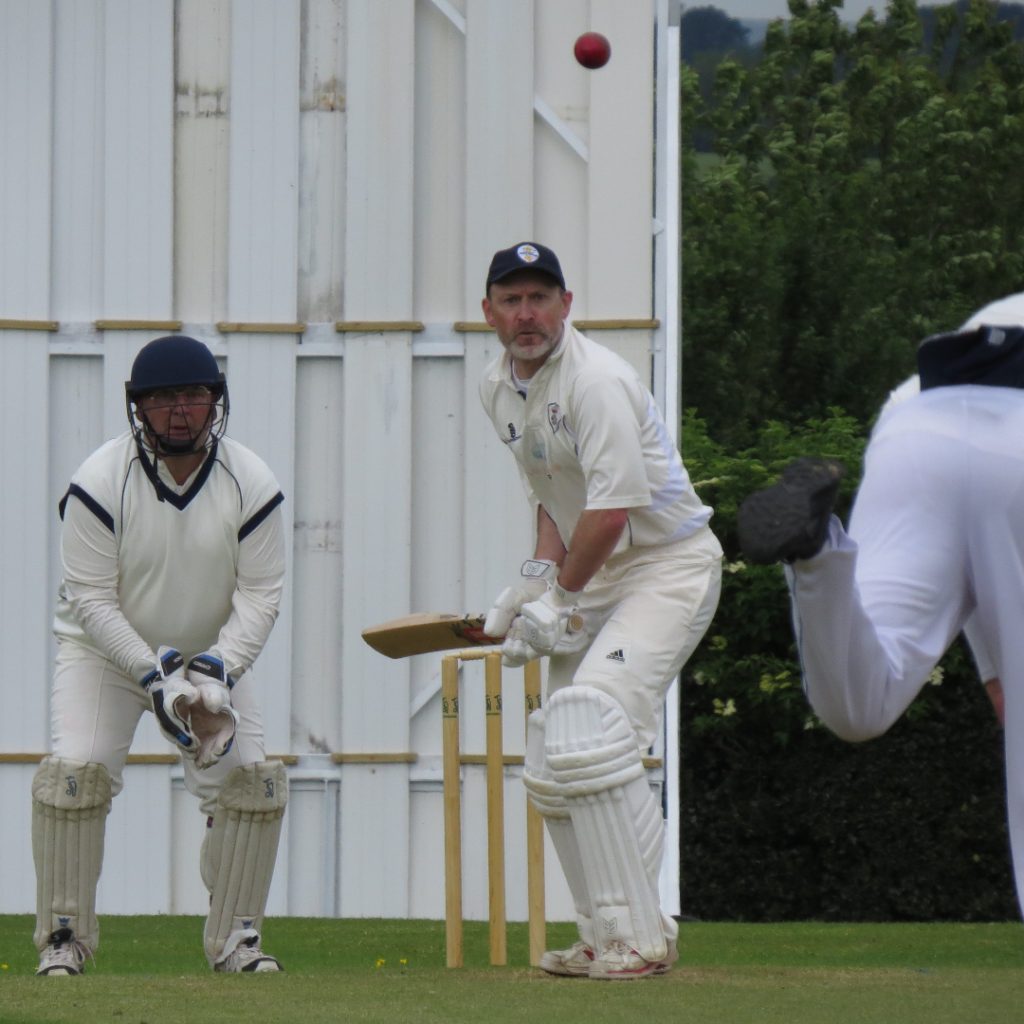 Derbyshire Captain Banks was delighted with the final total and instilled into his charges that if they bowled in the right areas the game was theirs for the taking.
Opening up for Derbyshire were Cheets and Raf Ali. These 2 reliable seamers were straight into their stride and Northumberland were soon in trouble at 27-3 with Cheets picking up all 3 wickets including 2 in 2 balls.
Cheets was replaced by Rob Kettlewell with Roger Bolstridge taking over from Raf. The spin twins did as requested by the Captain and began to build pressure on Northumberland as boundary's were very hard to a come by. Having dropped Northumberland skipper Thewlis off his own bowling, Bolstridge redeemed himself by picking up the 4th Northumberland wicket with the score on 58 (ct & bowled).
The fifth wicket pair for Northumberland then began to repair the early damage with some big hits and took the score to 104 before Bolstridge picked up the wicket of Robinson, well caught by Banks.
Steve Fisher replaced Ketts who then replaced Bolstridge, Fisher picked up the 6th Northumberland wicket, brilliantly caught on the square leg boundary by a diving Amjad Ali.
Skipper Banks introduced himself into the attack to replace Fish, and Amjad replaced Ketts as Derbyshire tried to pick up the remaining 4 wickets. Banks struck with the score on 152, bowling Ritchie for 21.
Northumberland opening bowler Andy Horner continued to thwart the Derbyshire bowlers and Banks had to bring back his opening pair Cheets and Raf to try and pick up the final 3 wickets. Cheets struck first when he bowled Rashid Sahid for 16 with the score on 196 and then Raf picked up the vital wicket of Horner, excellently caught on the long on boundary by Paul Allen.
Durham finished their 45 overs on 202-9 which gave Derbyshire a well deserved 4 points for the win and moved them up to 4th in the Group 1 table.
MoTM was of course the home town hero Keith Cheetham for his 50 & 4 fer, it was reputed that he is to be given the freedom of Etwall and the far end of the ground is to be renamed the 'Keith Cheetham End'.
All jokes aside we would like to thank Keith and the volunteers at Etwall C.C. including the legendary Maurice Vaughan who still cuts the outfield at the age of 97, for their hospitality and hard work to put on this fixture.
The scorecard for the game can be found here: https://over50cc.play-cricket.com/website/results/5040513
Derbyshire's next fixture is away to Yorkshire on June 8th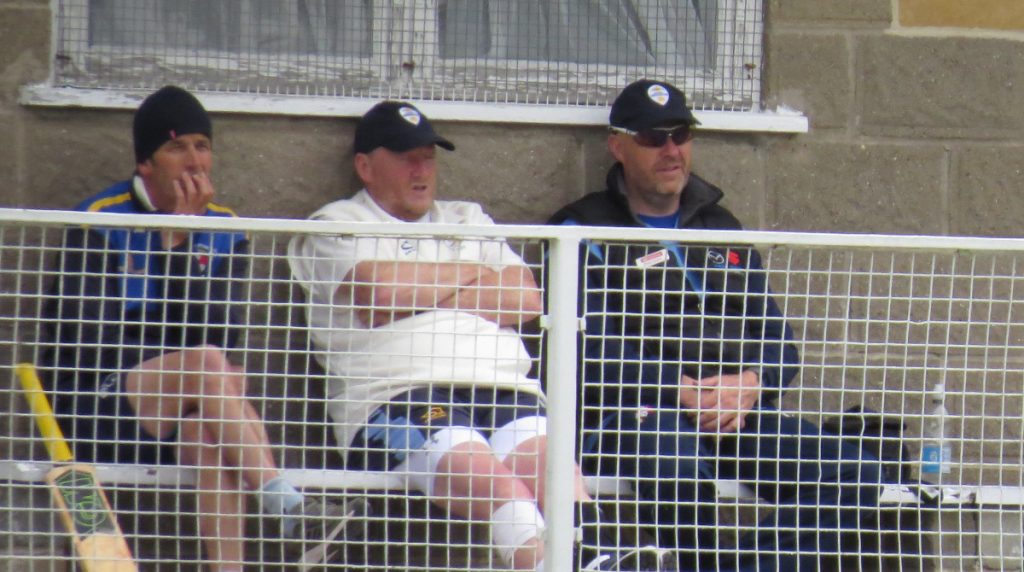 Share this post