We spoke to Angela Smithurst from Belper Amateurs CC on their growing women and girl's section!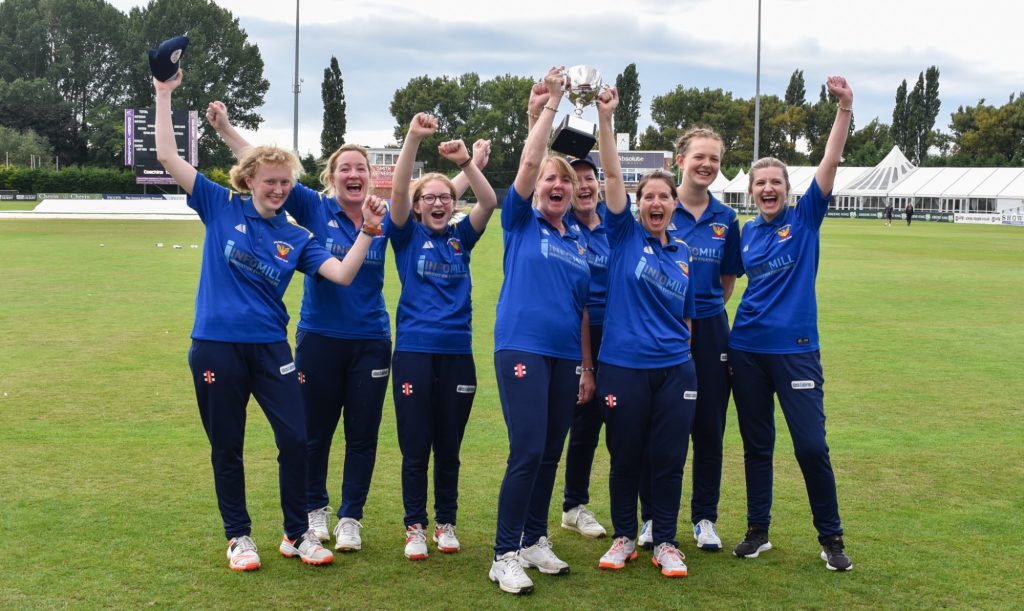 What does women and girls cricket look like at your club right now?
We currently have a squad of 23 members, aged between 12 and 57, participating in softball festivals throughout the summer which are the perfect introduction for new players. For those who are more experienced and are looking for a more competitive game, we play in the East Midlands Women's Cricket League during the summer and the Derbyshire Cricket Foundation indoor winter leagues.
Our aim is to provide an enriching 'cricket' experience for all our members which includes skills development and application, accompanied by an inclusive and fulfilling social experience.  This is achieved through year-round training and opportunities for appropriate, challenging match experience whilst maintaining a welcoming club atmosphere with plenty of events to get people involved.
The development of cricket for women and girls at our club is very much focussed on the needs of each individual player, ensuring that we provide opportunities suited to them. Consequently, we have members who's chosen participation varies greatly. Some just want to train and take part in intra-club matches and others enjoy a more competitive element to their game. Whatever 'cricket' they choose, all are part of our club and valued equally. Our desire for wanting the best for each player, and championing the role of women and girls in cricket, is evident through the variety of participation that can be seen across the club:  Two of our four junior teams are captained by girls; we facilitate cricket for girls from other clubs; we have girls who are involved in the Derbyshire Player Pathway and the Lightning Cricket Elite Player Pathway; girls bat and bowl in our open age teams (as top-order players); we have seen our softball squad grow and realise team successes, season upon season.
How did you get the women's section started at the club?
Our ladies' section first involved a handful of 'cricket mums' being cajoled into taking part in a softball festival under the banner of the ECB initiative 'Prosecco Cricket'.
What benefits has the club seen from having a women and girls section?
The growth of our women and girls' section has had a massive influence on all aspects of club life. There are more female representatives on the committee which has given a more varied perspective on the direction that the club should take. It has also impacted fundraising and grant applications which has seen the club acquiring a new kitchen and the renovation of the clubhouse.
The fact that ladies are now regarded as being cricketers, representing the club in local competition, has given the ladies a greater sense of ownership of the club – we are more than just the tea makers and cleaners but are honoured along with other senior members in the annual presentation evening.
Women are now more involved in promoting the junior section – from organising and running training programmes to using our connections in local schools and families to encourage new members, distributing leaflets and spreading the word etc…  Gaining new members in our women and girls' section has boosted numbers across the club from the Juniors to our invaluable volunteers as our newcomers have brought their families with them!  There are certainly more hands on deck which is recognised through a busy and welcoming atmosphere and a greater collective appreciation of, and care for, the club environment.  Club funds have received a huge boost due to more memberships and revenue from events such as festivals, coffee mornings, and numerous social events.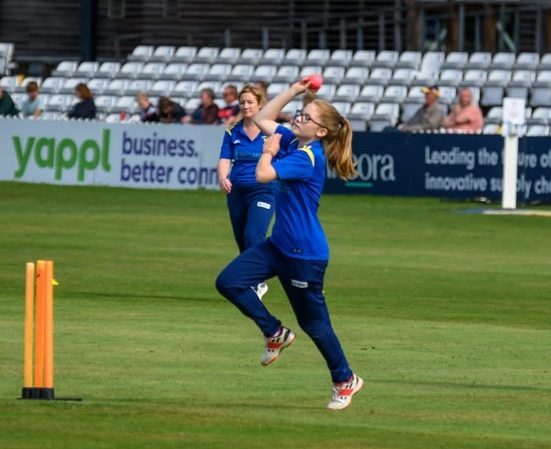 What does the future hold for your clubs' women and girls section?
We will continue the development of our current and new members through our training programme, club player pathway and social and volunteer sections.  It would be great to see more women and girls try their hand at hardball cricket, but more importantly, we want to maintain levels of participation and enjoyment across all facets of the game.
What advice would you give to other clubs wanting to get more involved in women's cricket?
Give it a go, don't take yourselves too seriously, and ask for help and support if you need it!
The Derbyshire Cricket Foundation and neighbouring clubs are great sources of advice – just give them a call!
Softball festivals are the perfect introduction to cricket and a fun day out – if you're struggling to get started, feel free to get in touch and we'll help get you involved!
Whatever cricket you choose, remember why you take part and take time to consider your members – do they participate, enjoy it and develop?

If your club is looking to get involved with women and girls cricket, please contact Charlie Storr at charlie.storr@dcfcricket.com for more information and guidance.
Share this post