Super 1s is now coming to Derbyshire, in partnership with the Lord Taverners!
This amazing programme provides an opportunity for 12–25-year-olds with disabilities to play regular and competitive cricket. This is also a place to have fun, learn and develop new life skills as well as making new friends.
These cricket sessions will be running weekly during the school term times, and then there may be opportunities to do additional cricket activities and events during the school holidays.
We have two community hubs ready to go at the start of this year, the first one is at Alfreton Leisure Centre on a Friday night starting on Friday 28th January 2022.
4-5pm is for 12–17-year-olds
5-6pm is for 18 – 25 year olds.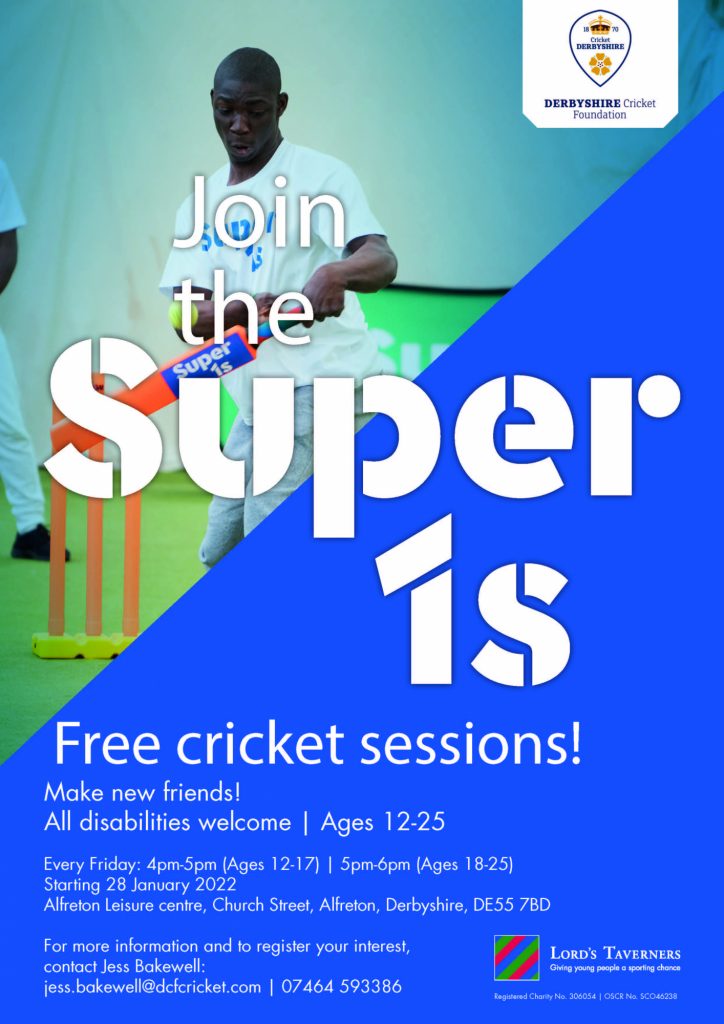 We are hoping to have other hubs up and running soon.
If your school would be interested in any Super 1 cricket taster sessions or you would like any more information, please contact our Disability Development Officer Jess Bakewell at jess.bakewell@dcfcricket.com or 07464593386
Share this post