This past year, the DCF partnered up with Aspire Wrestling Alliance to deliver a four-week food and activity provision for children living in Derwent, Oakwood, Spondon, and Chaddsden in the Summer Holidays.
The summer club took place over two sites, one at Derwent Primary School and the other at Aspire's Community Centre where children could submerge themselves into the world of WWE style wrestling. The holiday club was specifically aimed at children between the ages of 5-11 who were in receipt of free school meals. With funding from the DFE food and activity fund, The Woodward Trust, the ASDA Foundation and the DCF we were able to offer 60 places per day with breakfast and lunch. At the end of the four weeks, we celebrated in style by having a trip to Yorkshire Wildlife Park, however, we think someone forgot to tell the animals that we were coming!
The Holiday Club was jam-packed with activities from start to finish cramming in football, basketball, a climbing wall, the circus, Cycle Derby, a steel band, animals, and even a special visit from children's entertainer Geoffrey Jumper.  Just to put that into perspective over the course of the four weeks children attended on average 12 sessions, we provided 1271 meals,  delivered 160 activity sessions, and filled 728 places.
What was special about this project was being able to work with so many inspiring, caring, and talented people from the community as well as forging great connections with the children themselves.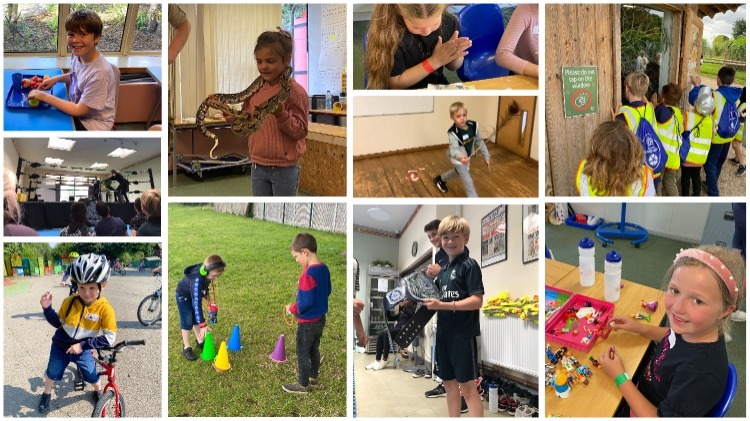 We delivered our winter holiday activity club working in partnership with Aspire Wrestling Alliance from 4th January to 7th January. The club was funded by the Department for Education's Derby HAF activity fund which looks to help support families in receipt of free school meals during the school holidays.
We had initially planned for the club to run as a face-to-face provision from Breadsall Hilltop Primary School. However, due to the increased risk to public health, we found ourselves delivering remotely last minute. Despite this minor set back we rose to the challenge and staff from the DCF, Aspire, Feel Alive Hub and members of the community came together to provide 4 hours of online activity. This included bread making, learning about the origins of chocolate, playing games, getting physically active with some high-intensity exercises, creative cricket and of course not to mention some tutting (hand dancing).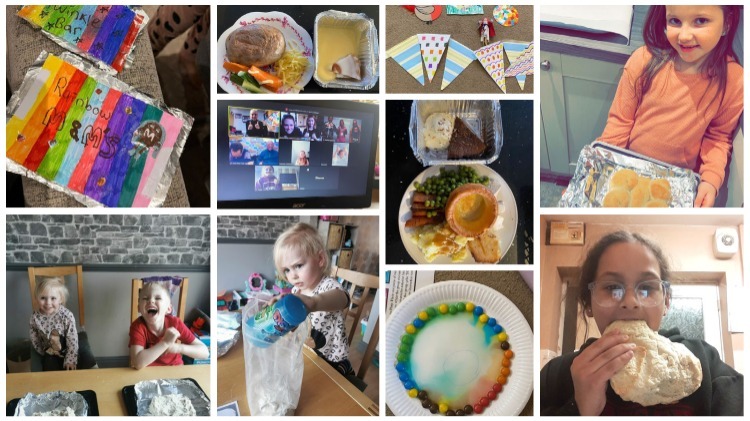 We had originally planned to treat the children to a panto performance and brought tickets to see Derby Live's production of Sleeping Beauty at the Derby Arena. As this sadly had to be cancelled Darley Dance provided us with an alternative solution with tickets to their online Christmas Show. Within the comfort of their own homes, families could sit back and enjoy a festive variety show. The show was packed full of Christmas cheer. From funny fairy tales and yuletide classics to roaring 20s and festive film favourites, there was something for everyone. There was even a special appearance from a certain jolly man in a red suit. The production promised plenty of Christmas Cheer and it didn't fail to deliver.
Over the course of the four days, we delivered over 190 hot meals to children from Derwent, Chaddesden, Spondon and Oakwood. Our super, deliciously healthy homemade meals were cooked by Josie from 'Just One More' Café in Spondon. Josie and her team of professionals had the difficult task in preparing and packing up all the meals each day and ensuring that they stayed hot till they reached our families. In addition to the online sessions, we also managed to deliver over 200 activity packs to keep children entertained. We enjoyed our remote delivery however we are looking forward to getting back to normal and delivering another action-packed activity club in the summer!
Share this post