After a disastrous performance away to Durham last week (which your reporter couldn't find the words to describe) the Over 50s were on their travels again with a 3hr drive to Ashington Rugby Cricket Club to face Northumberland.
Due to a series of isolations and injuries the Selectors had to trawl through their address books late on Monday night to find 4 replacements which saw the return of the ageless Ian Clarke to the Over 50s ranks and County Caps awarded to debutants Ash Tranter, Keith Cheetham and Rob Torry.
Skipper Martin Brandrick lost the toss and a very warm day in the North East, Derbyshire were asked to take the field. Northumberland got off to a very cagey start against the accurate opening attack of the ever reliable Raf Ali and debutant Cheetham. After 15 overs Northumberland were 39 without loss, it was then that Cheetham pulled off a superb One Handed caught and bowled to pick up his first County wicket. After 18 overs both opening bowlers finished their spells with Raf 9-1-26-0 and Cheets 9-4-17-1.
The Spin Twins, Rob Kettlewell and Roger Bolstridge then came on to bowl and Derbyshire picked up their first wicket off Bolstridge's first ball when the Northumberland batsmen attempted a very risky 2 to the arm of Boundary Rider, Paul Chapman and Milburn the Northumberland No.3 was comfortably run out for 2. The all spin attack continued to restrict the scoring rate and Bolstridge picked up 2 wickets to reduce Northumberland to 66-4 after 26 overs.
Kettlewell 7-1-27-0 was replaced by Paul Chapman who picked up the 5th Northumberland wicket with the score on 98 in the 35th over. Bolstridge completed his spell 9-1-24-2 and was replaced by Ian Clarke.
Northumberland Skipper, Black came in at No.6 and showed some attacking intent, sweeping and hitting straight to try and get the score up to something that could be defended he was ably assisted by Hall and they took the score to 127 in the 42nd over before Clarke had Hall well caught at Mid off for 12.
Black continued to attack and after 45 overs Northumberland finished on 151-6 with Black not out on 47. Chapman finished with figures of 7-0-27-1 and Clarke 4-0-27-1
After a short break for Meal Deal refreshments from various Supermarket chains the regular Derbyshire opening pair of Brandrick and Ian Banks set out in chase of the 152 required to win.
Brandrick and Banks have batted regularly together for over 30 years and their communication at the crease is almost Jedi like, all it takes is a look and they know that each other can take a single. However 'The Force' was not strong in Northumberland maybe it was because they were so far from home, as Banks was run out off the first ball of the innings without facing a ball. Bare in mind that the 2 openers shared a car to the ground, I'm not sure what the conversation was on the 3hr journey home, but it could possibly have been a frosty one, let's just say Mrs Banks would be very happy as there would be no need to wash Mr Banks towel this week as a shower was not required.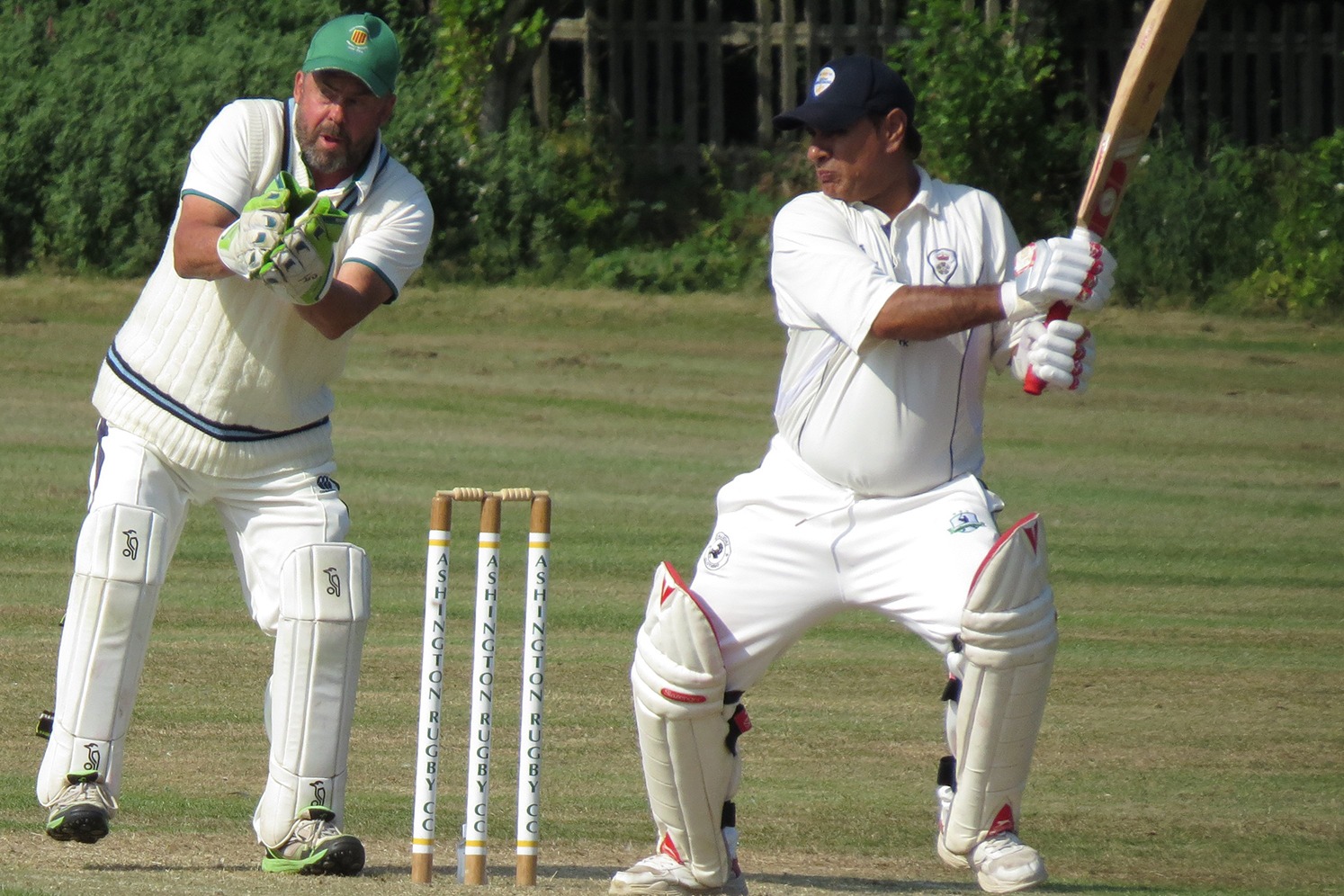 The skipper now had to get his head down and stay out in the middle just to allow Mr Banks to find his happy place, he was joined by Amjad Ali and straight away Amjad looked in top form, timing the ball with an elegance that reminded the watching crowd of the legendary Derbyshire batsman Mohammad Azharuddin with leg side flicks that raced across the scorched turf to the boundary. Brandrick continued on his Tavaresque way taking the shine off the ball and allowing Amjad to pick up the boundaries. Derbyshire reached 71 in the 18th over before Brandrick was bowled for an invaluable 20.
Debutant Rob Torry joined Amjad at the crease and they took the score to 87 before Amjad was well caught by the bowler for an excellent 59, the first of what we hope will be many half centuries for the county.
Torry was joined by Bolstridge in the 25th over with still 64 runs required. These 2 began to rotate the strike and put pressure on the Northumberland fielding 7nit with some excellent running between the wickets. Although the Northumberland skipper tried everything to remove these 2 they moved serenely on to reach 154 in the 33rd over and bring home a well deserved victory for Derbyshire. Torry was 25 not out and Bolstridge 34 not out.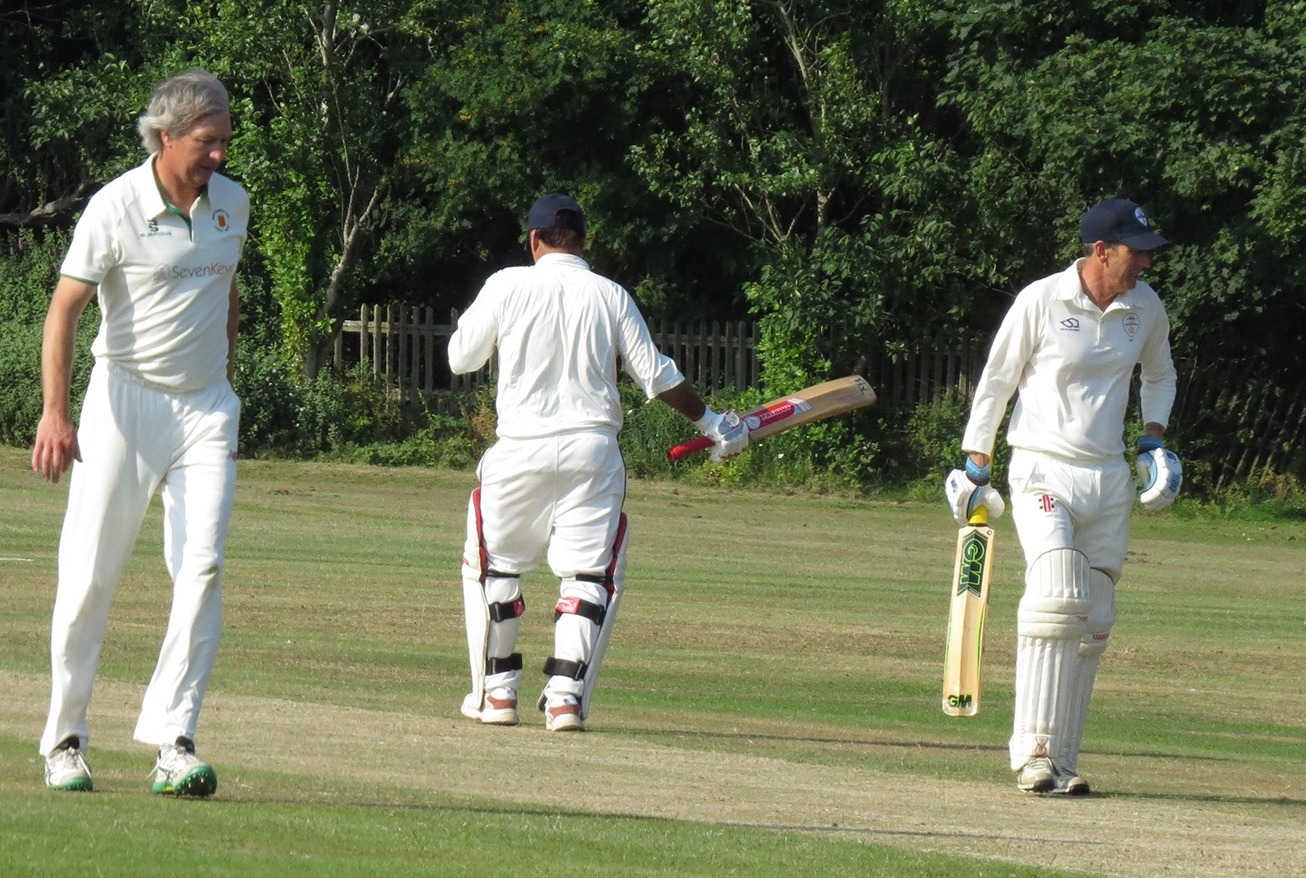 This was an excellent all round performance from Derbyshire and banished the poor performance against Durham into the history books.
Congratulations to all 3 debutants who did themselves and their respective clubs proud.
Derbyshire remain 4th in the table behind Yorkshire, Durham and Lancashire and still have an outside chance of making it out of the group stages if they can pick up a victory in their final game against Cumbria which will be at Home (West Hallam WRCC) on Wednesday 28th July – 1pm start
Share this post