Derbyshire Over 50s faced Yorkshire in the 4th game of their 2021 season at West Hallam White Rose Cricket Club.
Skipper Martin Brandrick won the toss and elected to bat and he opened the innings with Ian Banks hoping to build upon their two excellent opening partnerships against Notts and Cheshire.
Unfortunately, Derbyshire's top order struggled against the accurate seam & swing bowling of Yorkshire and were reduced to 26-3 with both openers back in the pavilion as well as Amjad Ali, who had been in fine form in the previous 2 games. Paul Allen and Mark Starr tried to rebuild the innings, but again the accurate bowling from Yorkshire was very difficult to get away and when Starr was out for 20 Derbyshire were struggling at 61-5.
John Wood was joined by Roger Bolstridge in the 30th over and the large number of spectators hoped these 2 would once again be able to form some kind of partnership to take Derbyshire to a reasonable total. Wood once again hit some lusty blows and with Bolstridge picking up a single here and there, the score moved to 94 before Wood tried one too many times to hit the spinners over the ropes and was bowled for an enterprising 30.
Rob Kettlewell joined Bolstridge and he carried on where Wood had left off adding another 31 together the pair took the score to 125-7 before Kettlewell was also bowled for a big hitting 22.
The overs were now running out and although Bolstridge tried to manoeuvre the field. The bowling was very tight and Derbyshire could only muster 135-9 from their 45 overs with Bolstridge adjudged LBW off the final ball for 25.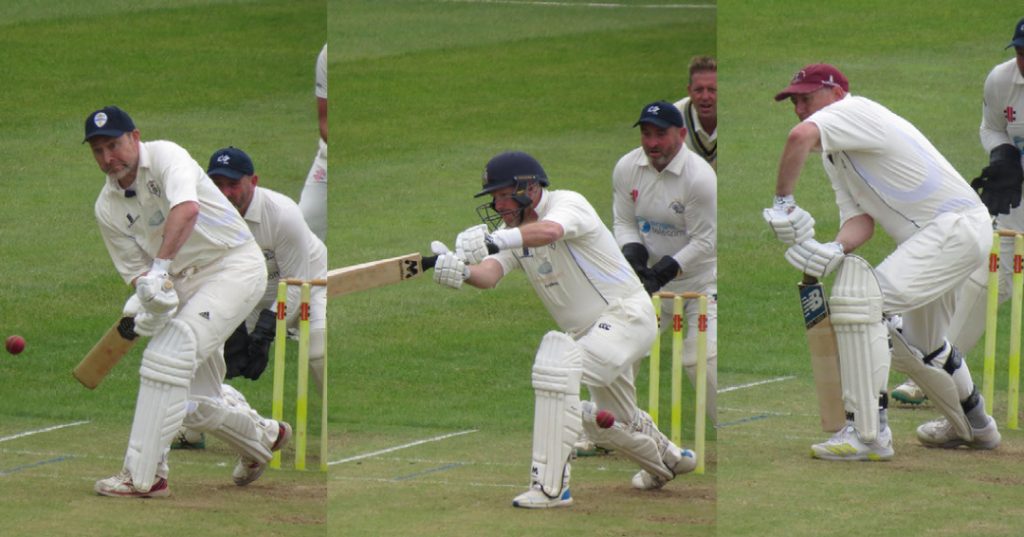 Tea was taken and Derbyshire took to the field hoping that Raf Ali their main wicket taker this season could replicate the form he showed against Cheshire. Unfortunately Raf struggled to find his line and length and although Ian Banks bowled an excellent spell from the other end, Yorkshire's batsmen were in fine form and took the score to 37 before Banks had Iqbal LBW. Banks finished his spell with 7 overs 1-17 and although the metronomic Azhaf Ali once again produced a fine spell of bowling 9-4-26-0. Derbyshire's attack were unable to take any other wickets and Yorkshire ran out easy winners in the 33rd over by 9wkts.
Yorkshire are a very strong outfit and reached the final of the competition in 2019 and they gave Derbyshire a lesson in how to win at this level, but Derbyshire are still handily placed in Group 1 lying 3rd in the table with 3 games to go and everything to play for.
One brief highlight in a disappointing game for Derbyshire was the tremendous effort put in by Amjad Ali in the field. For those that don't know West Hallam's ground, one side has a large net alongside the boundary edge to stop balls going down a very steep slope into the woods. Amjad chased after a ball to the boundary and pulled the ball back brilliantly saving 4, but then he disappeared through the net which ripped from top to bottom. Paul Allen thinking of Amjad's welfare sprinted over to the hole in the net (we thought) but left Amjad clinging to the bank whilst he retrieved the ball and tried to run out one of the Yorkshire Batsmen who were discussing whether Amjad would be seen ever again in the middle of the wicket. Quick thinking Paul!!. Fear not, Amjad was retrieved from the woods in one piece, although a large number of Dock leaves were required to assist with the nettle stings – excellent commitment Amjad.
Many thanks to all the volunteers at WHWR C.C. for their hospitality and to the large number of spectators who turned up to support both sides.
Derbyshire's next game is away to Durham at Darlington CC on the 14th July.
Share this post