To celebrate Women's Big Cricket Month, we spoke to John McCollum from Cutthorpe CC about their Women and Girl's section!
What does women and girls cricket look like at your club right now?
2021 has been a fantastic year for women and girls cricket at Cutthorpe. It's hard to know where to start.
We have 14 girls regularly attending softball training nights several of those playing in the kwik matches on Fridays. We start with kids at U5, so we have girls at 4 years old coming up, playing cricket and enjoying being together.
Our U11 incrediball team is designed particularly to help girls transition into hardball cricket and is very popular.
Our U11 hardball teams have seven girls playing most weeks, 3 or 4 in the first team and similar in the second team. Most of our age group captains are girls as they tend to take more care of their team mates, fairly distribute the game to the other players and yet remain highly competitive. The first team won the U11 league last season with girls at the forefront of the performances. They are utterly key to the success of our junior sides recently.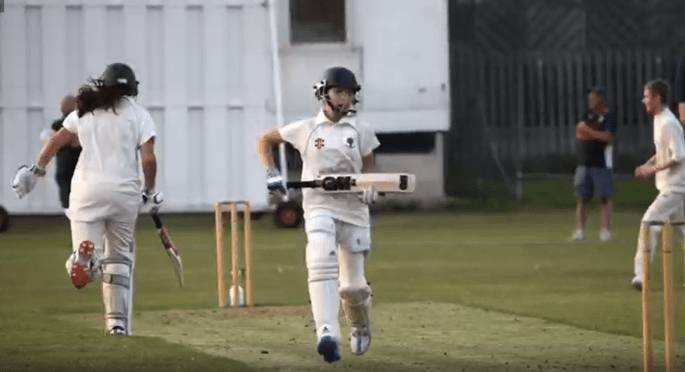 Our main league U13 team is an excellent side, captained by a girl and three of the top five players are girls. Even when we have had a boy captain the side, they know the capabilities and value the girls accordingly, for example, being quite happy to open the batting with girls.
We have an U15 girls side that participated in the U15 Lady Taverners that will only go from strength to strength.
In Saturday, traditionally male, cricket, we have 8 women and girls playing regularly each week. Just this Saturday, women and girls bowled 34 of the available 40 overs for our 5th team. Women and girls are a key part of our Saturday cricket and we are keen to improve and grow this element. Our overseas professional/coach is present at all junior/senior/women and girls coaching, emphasising the club's commitment to equal opportunity, we also have been very fortunate to have the current Derbyshire Women's captain attend our women and girls training to gain from her coaching, knowledge and experience. Women and girls attend our weekly senior nets too.
The jewel in the crown of women and girl's cricket is the Cutthorpe Womens' team. This is a newly founded team for this season, bringing together players from clubs such as Cutthorpe, Chesterfield, Staveley and Hathersage. It is a very young side. We have 2 U13's, an U14, 3 U15's, 3 under 16's and an U18. We have only one player over the age of 20, at 22. Of the squad of 14, we have one from each of Staveley and Hathersage, five from Chesterfield and seven from Cutthorpe. This team has bonded really well and so far has won three out of four games in the East Midlands Womens' cricket league. They recently featured on BBC radio Sheffield and can only go on positively from their fantastic start.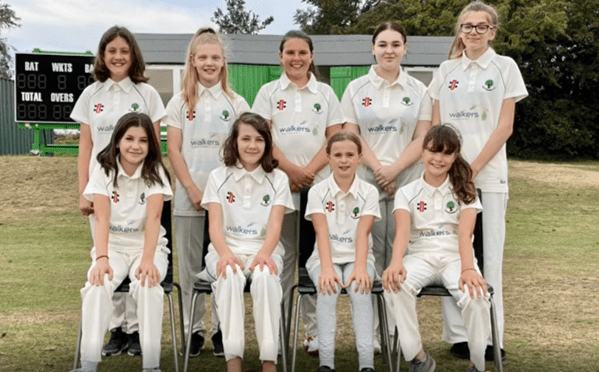 How did you get the women's section started at the club?
The seeds of the team were formed from several seasons of the same parents from different North Derbyshire Clubs meeting at their children's representative games and saying to each other that the area really needed a women's team. We had loads of talented young girls playing for Derbyshire who love cricket but had no pathway into a womens' team. There are only four clubs in the whole of Derbyshire that do this and the other three are based in and around Derby. We also had women in their late teens and early 20's playing regularly and successfully in Saturday cricket for traditionally male teams.
The final straw was the Covid hit season of 2020. Two or three of the familiar faces met up again at one of the very few opportunities the county girls had to play and determined that talk was no longer sufficient, it was time for action.
We contacted the East Midlands Womens Cricket League to explore our options and determined that 40 over 11 a side hardball was the way to go. It was a daunting prospect. We had no real idea of what we were getting into, but we had the enthusiasm of the players to keep pushing us forward. If they were prepared to step into the unknown, why should we not support them every step of the way.
The league wanted the team to be affiliated to an existing club, so although the team has players from clubs such as Chesterfield, Staveley, Hathersage and Cutthorpe, all of whom still play for their own clubs, the team entered as Cutthorpe Women.
The plan was to practice all winter indoors, bring the side together, have the players get used to each other, bond and start to become a team, have excellent coaching and develop skills and improve across the board. Sadly the winter-long lockdown put paid to that plan and we went into the 2021 season totally cold. The first time we properly met as a group was for the first game on May 2nd. Thursday night training at Cutthorpe has been well attended since then, we are fortunate to have two excellent coaches, Hashen Ramanayake, the Cutthorpe CC professional, and Lauren Tuffrey who is captain of Chesterfield 3XI and Captain of Derbyshire Women.
After four games, the players have won three. Despite their young ages and inexperience, the team are showing high quality performances, a love of the game and a determination to do themselves proud and so far as individuals and a group they have done just that.
All the people involved in the creation of the side and arranging the kit deserve a great deal of thanks, particularly Jayne and Dave Bacon, Fiona Middleton and Daren Mann.
Thanks also go to our generous sponsor Guest/Sherwood Truck and Van Hire.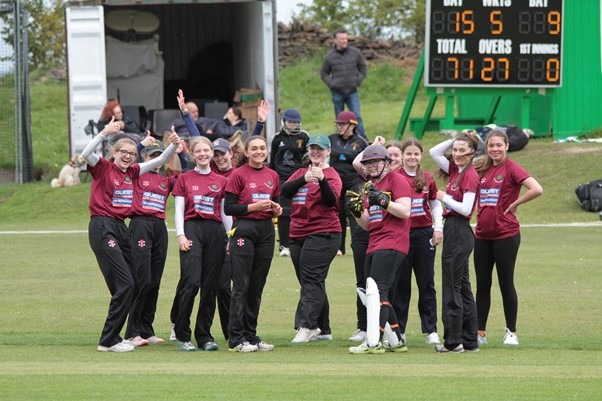 What benefits has the club seen from having a women and girls section?
I think the majority of the benefits have been to show where we are as a club. The whole place has been totally supportive, turning up to watch matches, following them on play-cricket scorer, and chatting about the game on club WhatsApp. The club is very proud of its women and girls. It has helped us strengthen our playing membership, helped us gain new sponsors, widen our profile with such things as the Radio Sheffield interview. More members opens you up to more volunteers, more knowledge, and more experience.
It's great that the women and girls come back to the club after Saturday matches to the club to socialise, it means they feel at home there, that they feel it is their club too which is good, because it is.
The women and girls are seen as an absolutely central part of the club now and it is a fantastic step forward for the club that can only grow, improve and bring further advantages to the whole club.
What does the future hold for your clubs' women and girls section?
We hope that the section will grow both in terms of number and quality. Regular coaching, netting, practice, game time, and experience will see girls of all ages progress and see the pathway into Saturday cricket and the women's game.
This season we'd like the U13 girls to progress as far as possible in the Lady Taverners competition, for the younger players in that team to get more experience by playing in the U11 league. We'd also like to see one or two more girls from softball try hardball.
We'd also like the women to get as many wins as possible whilst ensuring each player gets the opportunities they need.
Medium-term we'd like to get the Women promoted and keep the flow of players coming through the pathway.
Long term we would like to get our new ground up and running that would allow us to have two women's teams.
What advice would you give to other clubs wanting to get more involved in women's cricket?
Speak to other clubs that have done it.
Speak with others that you think might be interested in participating.
Ask the DCF for help and support.
Speak to the EMWCL about your options. They are very helpful.
Don't let the obstacles to doing it prevent you.
Start small if needs be with the 8 a side option/softball
Don't let naysayers get you down.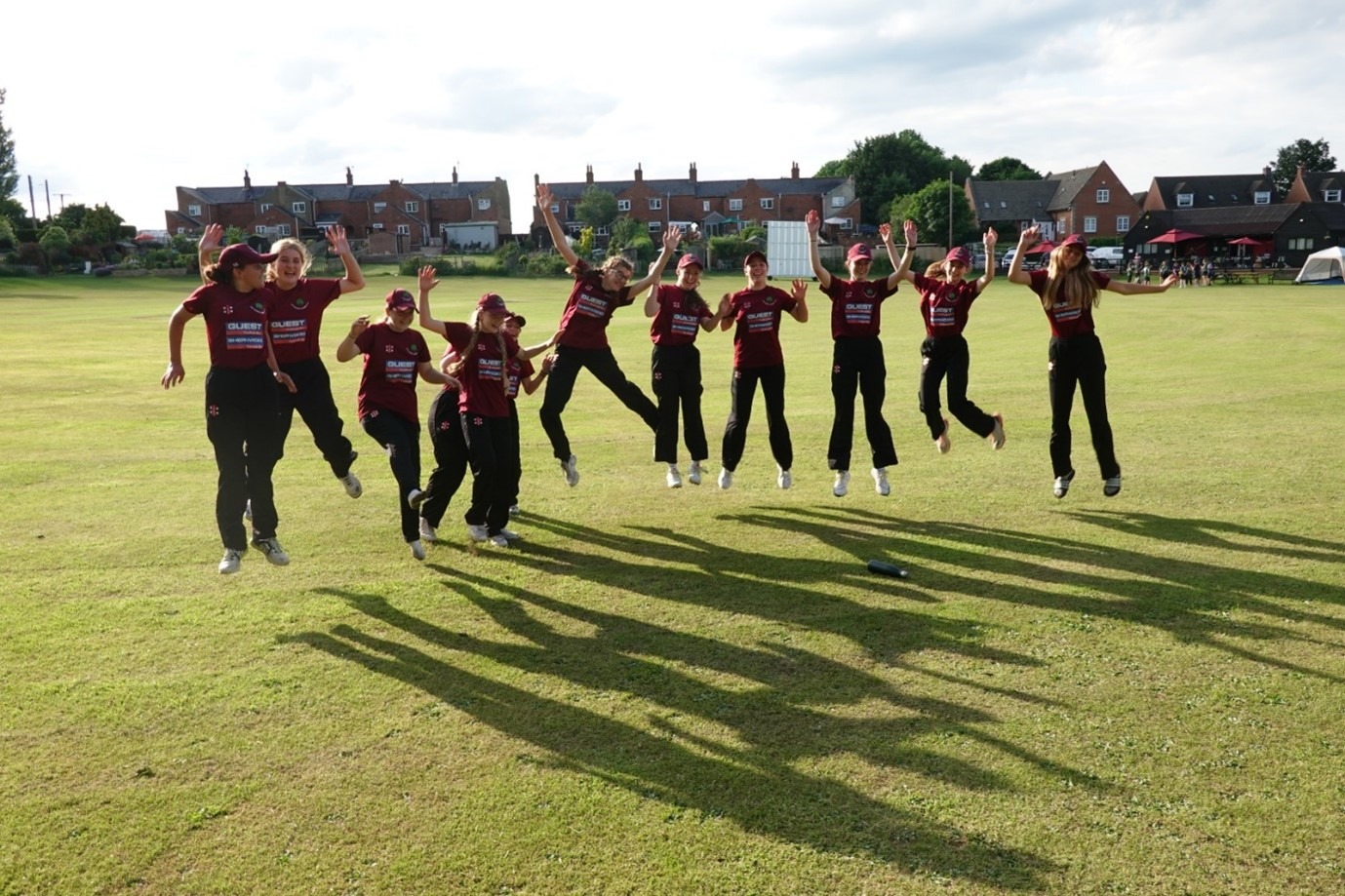 If your club is looking to get involved with women and girls cricket, please contact Charlie Storr at charlie.storr@dcfcricket.com for more information and guidance.
Share this post