Air IT Headline sponsor T20 Walkathon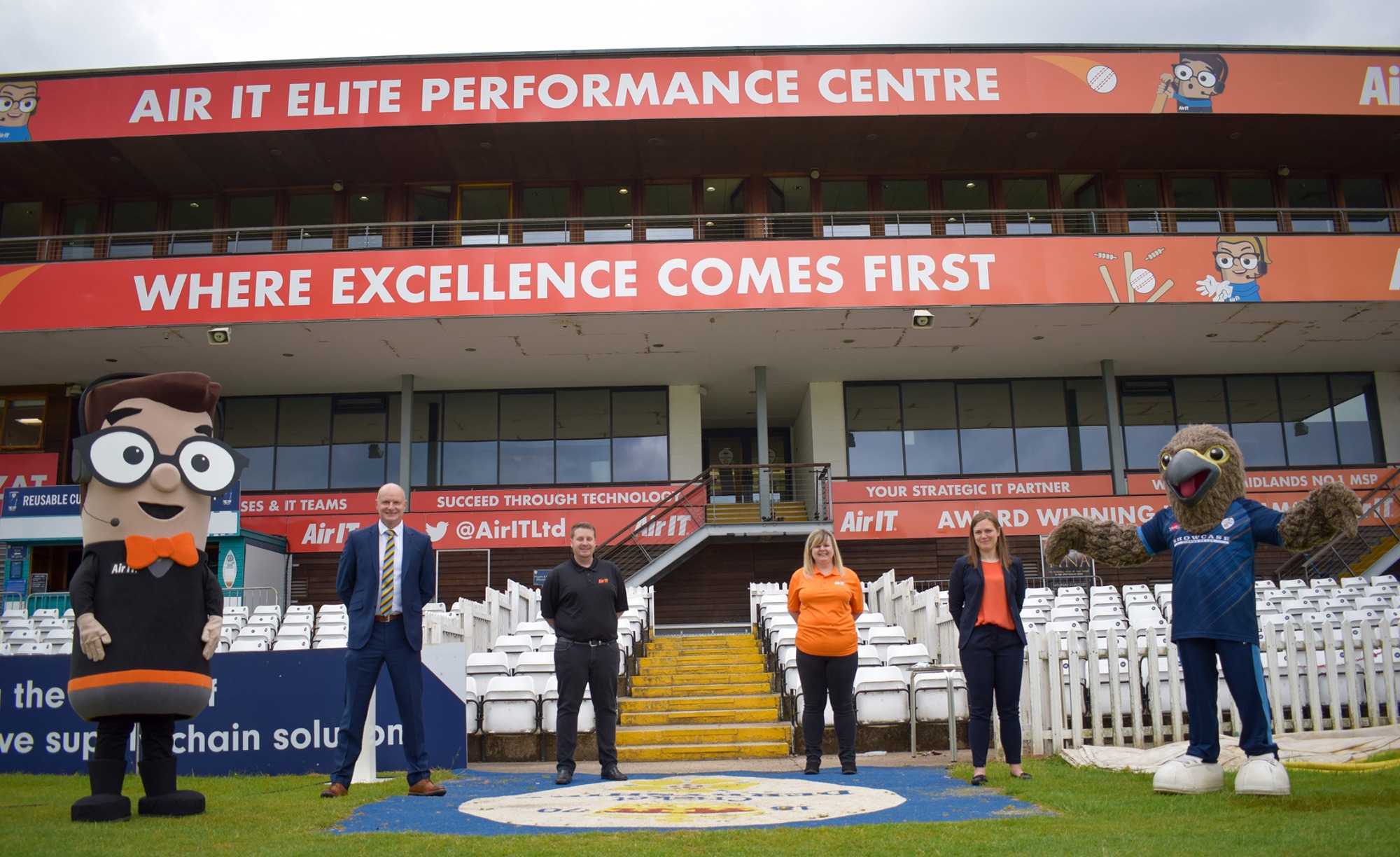 The Derbyshire Cricket Foundation are proud to announce that Air IT are the headline sponsor for this year's T20 Walkathon event, taking place on Friday 2nd July 2021.
The award winning, client focused IT and communications service provider have a long-standing connection with supporting cricket for good in Derbyshire and have in previous years not only taken part in the 20-mile walking challenge itself, but donated generously, including sponsoring the T20 Walkathon group winner's trophy in 2019.
The Walkathon is a 20-mile sponsored walk which usually takes place from Nottingham to Derby however this year we see a change to the route, walkers will be starting and finishing at Derbyshire's Incora County Ground.
The sponsored walk plays an intrinsic part of the foundation's funding into community projects such as the holiday activity club which helps in the fight against food poverty during the summer holidays, something that was recently brought to the forefront of the nation's minds through the Marcus Rashford movement. The money raised from this campaign will be used to provide 360 disadvantaged children 2 meals per day and the opportunity to experience multi-sport and creative activities.
Speaking recently about the event with staff at Air IT, James Healey (Chief Operating Officer) expressed his eagerness to get back out in the community and get involved with charity events such as the Walkathon. He said: "Air IT has been a supporter of Derbyshire County Cricket Club for several years and many of the Air IT team are passionate about sport, so we're really excited to be able to visit the club once again and help raise money for a great cause. Twenty miles is a long distance after a year of staying at home, but the team are up for the challenge!"
Richard Wood, Head of the DCF spoke enthusiastically about the sponsorship saying: "It is fantastic to have Air IT on board as our headline sponsor for this year's T20 Walkathon. Their support and the money we raise through the sponsored walk will help us to deliver some key projects that can really have a positive impact on the local community and will help us to deliver a summer programme, providing both physical activity and food provision to children within Derby City".
The DCF have a close working relationship with Derbyshire County Cricket Club, Ryan Duckett CEO echoed the sentiments of both James Healey and Richard Wood commenting: "It is fantastic that Air IT have agreed to be the headline sponsor of this year's Walkathon. We have had tremendous support once again from the business community across Derby City and the wider county. The Derbyshire Cricket Foundation continues to do some great work in our communities, delivering cricket and positive lifestyle projects in the city and across Derbyshire.
The T20 Walkathon event is just around the corner, and we wish all the best to our walkers taking part. To find out more about the project, get involved or make a donation, visit https://dcfcricket.com/projects/t20-walkathon/ or https://www.justgiving.com/campaign/T20walkathon21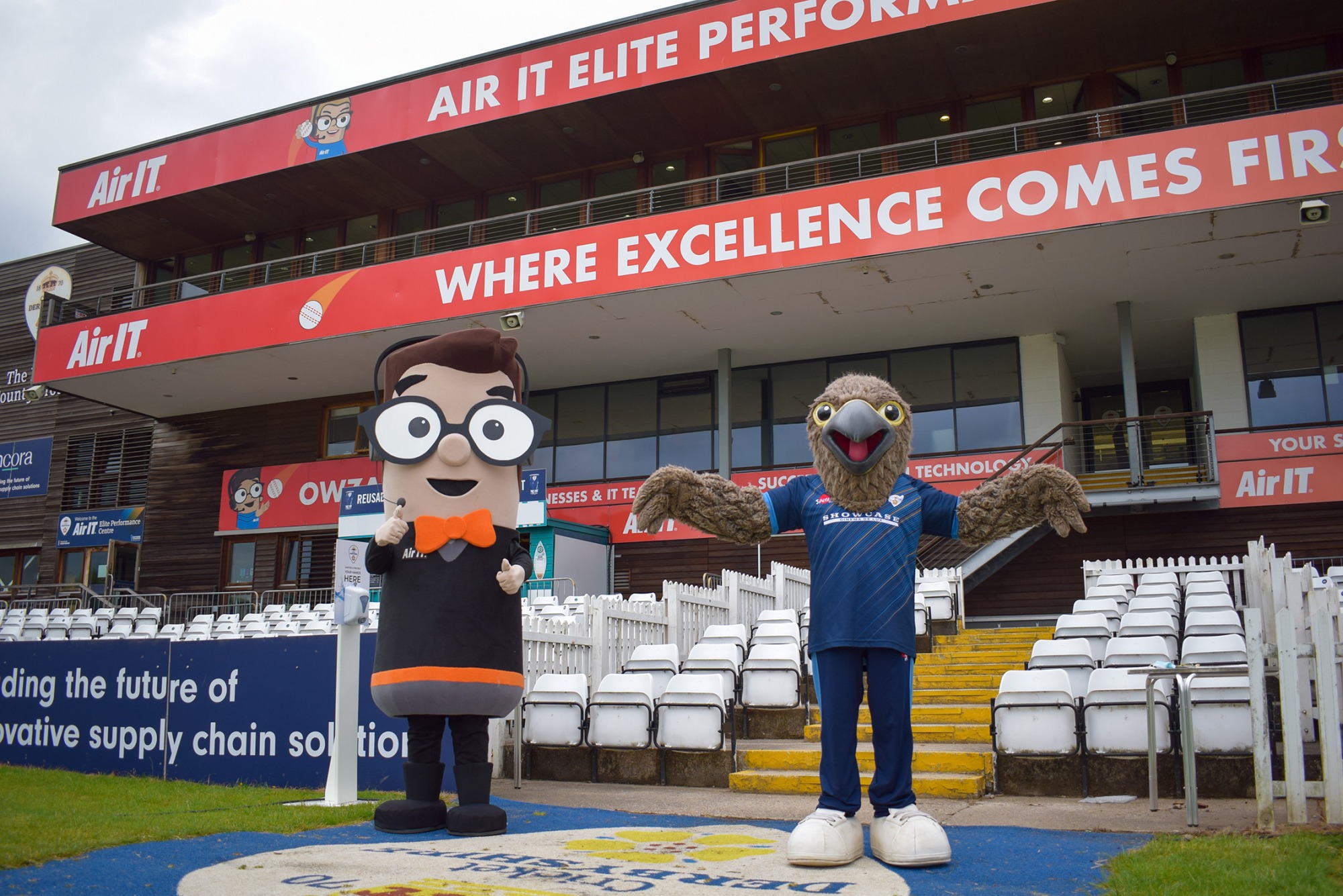 For additional comments or more information on the Air IT Walkathon 2021 contact
Charlotte Flindall, Derbyshire Cricket Foundation: charlotte.flindall@dcfcricket.com
Share this post