This year Derbyshire Cricket Foundation has teamed up with the Derby Adult Learning Service to deliver a virtual tour around Derbyshire's County Cricket Ground to celebrate the Move More Derby Walking Festival launching from 01st May!
Check out the website for more  upcoming walking opportunities and experiences:
https://www.movemorederby.co.uk/derby-walking-festival
You think you know Derbyshire's County Cricket Ground? well, think again! Join Heritage Officer, David Griffin and Derby Adult Learning Service Walk Leader, Alastair Clarke, on Tuesday 11th May 2021 at 7:00pm -8:30pm where we will be touring the Incora County Ground and unearthing some fascinating stories and key facts about it's developments through the ages right from the comfort of your very own home. This event is open to those 18+.
Register your place today by following the link below:
https://www.adult-learning-derby.org.uk/component/dalscourse/details?courseid=23591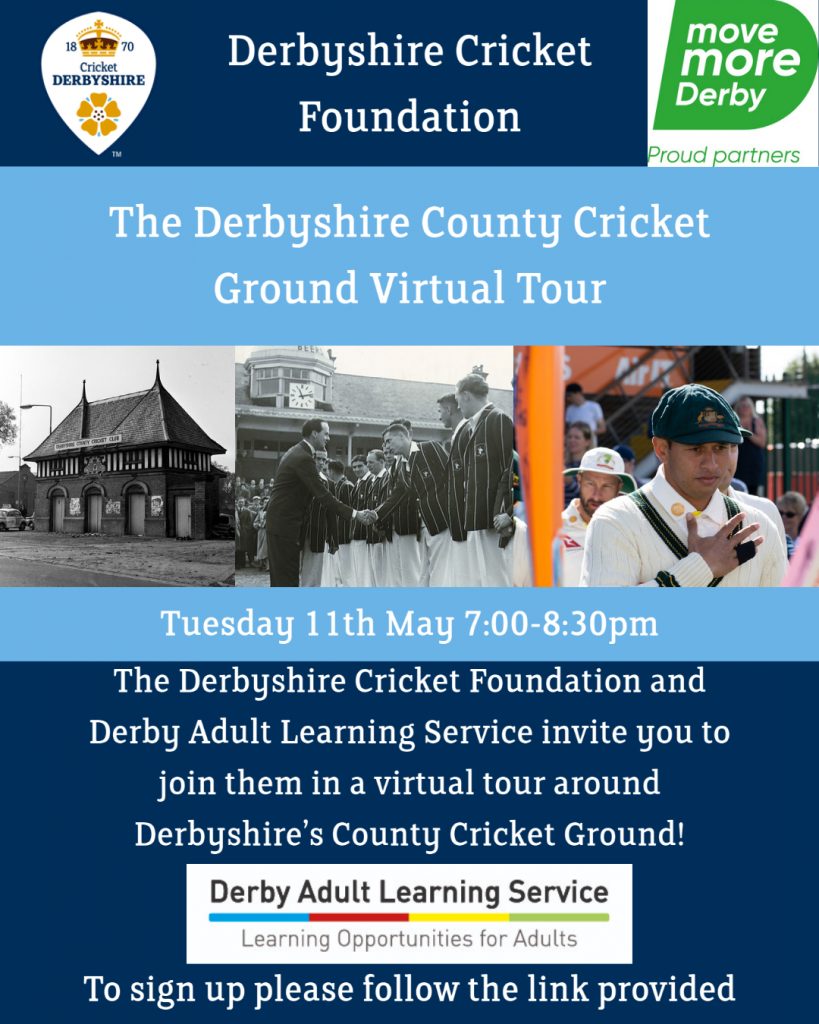 If you'd like to get in touch please email your enquiries to charlotte.flindall@dcfcricket.com
Share this post