Derbyshire ACO Scorer, Jane Hough, was lucky enough to be involved in a number of different BioSecure Venues this summer. Back in September, we caught up with her to gain an insight into what her summer was like.
I understand you've had an interesting cricket summer?
I have been very lucky this season with the amount and level of cricket I have been involved in.  I was asked by the ECB to score for Pakistan within the BioSecure venue at Derbyshire CCC as part of their preparation for the Test Matches against England.  Following this I have been involved with the England Women's training camp, two of the IT20's at Emirates Old Trafford, one of the ODI's at Emirates Old Trafford and I'm currently scoring the England Women vs West Indies Women at The Incora Ground, Derbyshire.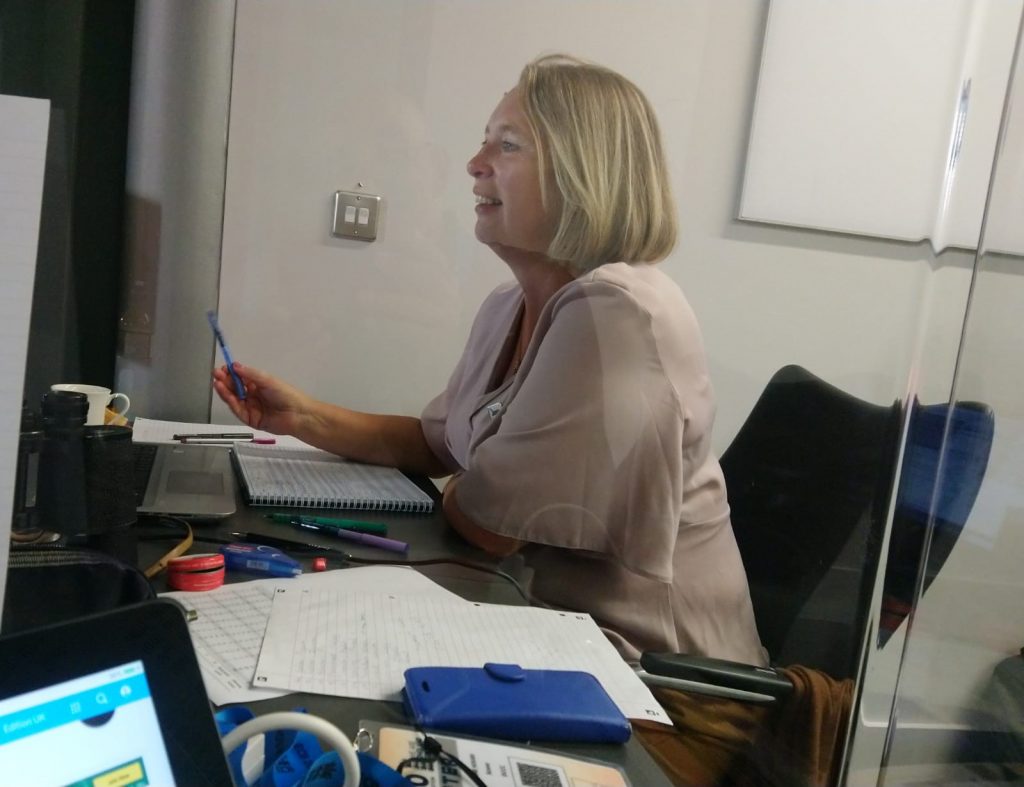 How has working in a BioSecure Venue differed?
I had to be medically screened to ensure that I was healthy enough to enter the venues and have had several Covid-19 tests to ensure that I wasn't taking it into the venues.  The venues themselves have had to make huge adjustments to make sure that everyone involved is as safe as possible.
I have had to adjust, like many people, to wearing a mask when moving around the venue, once I'm scoring, I can remove it as we are sitting forward in a well-ventilated room.  It has been strange to go to my "home" ground but not be able to move around freely, but it's a small price to pay to ensure everyone's health.  I've enjoyed scoring more at the Internationals as I'm allowed to sit with my colleague as we have all been health checked.
What was your favourite match to score?
It has to be the second ODI, England vs Australia at Emirates Old Trafford.  England managed 231 from their 50 overs and it looked like Australia were going to cruise to victory.  All of a sudden there was a flurry of wickets and England pushed through to win.
What's the best shot you've seen this summer?
Despite the big hitting at Emirates Old Trafford, it has to be Deandra Dottin's 6 in the first IT20 at The Incora Ground.  At 88 metres, it's not the biggest hit I have seen, but it was a beautiful shot.
The most memorable moment?
Witnessing the two women's team taking the knee in support of Black Lives Matter at the start of all their matches.  I'm not sure if it's been televised, but they have been spine tingling moments to watch.  The true sportsmanship and support shown was amazing, hopefully, it will encourage everyone to think about how we behave towards each other.

Share this post