With Cricket not possible at the start of the season because of the coronavirus pandemic Glapwell CC decided to try and help their community. With 3 club members being NHS staff split between Chesterfield Royal Hospital and Kings Mill Hospital it was decided that they would try and raise money to help staff on the frontline.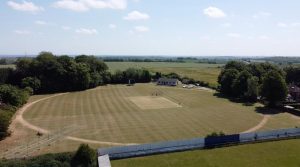 Glapwell CC chairman Phil Matthews said "We invited our members to make a voluntary donation to thank their colleagues working in the NHS. At this time, everyone's financial situation is different, but many contributed that have hopefully helped their friends and fellow club members as well as their colleagues at the Hospitals in the local area. We are grateful to them all for the work they do for us all and thank our members for their support."
The club managed to raise nearly £380 through the generous donations of club members. They approached the hospitals to find out what staff required and it was agreed that coffee machines would be a great addition to the wards to give staff members easy access to a hot drink during long shifts. The Club purchased 3 coffee machines and an ample supply of pods for each machine. So far they have delivered 2 machines to Chesterfield Royal Hospital with the 3rd machine hopefully being delivered to Kings Mill Hospital in the near future.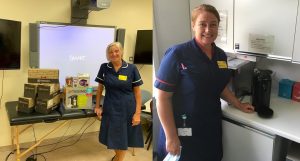 The above is a fine example of a club going the extra mile during this time. Glapwell are ensuring they support their community by saying thank you to the NHS staff on the frontline.
It links perfectly to ECB's 'Together Through This Test' campaign which is all about celebrating what clubs and individuals are doing to help the game and the wider community through these tough times.
Well done to all involved at Glapwell CC and to everyone involved on this project!
If your club is doing a similar challenge, helping in the community, or undertaking any fundraising, we would love to hear about it! Let us know and get in touch with Charlie.storr@dcfcricket.com or contact us on social media!
Share this post