Members and volunteers from Spondon Cricket Club are to take on the equivalent of a walk to the home of cricket to raise money to ensure their survival through the coronavirus lay-off.
The Walk to Lord's event will entail fund-raisers walking around the Spondon ground on June 20th in order to complete the distance it would take to actually walk to Lord's in north-west London.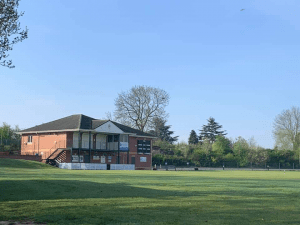 The aim is to raise £7,500 and club chairman Dave Moore said such projects are crucial to secure the future of the club. He said:
"We have a number of initiatives in place to try and mitigate the potential losses so that the club remains in a financially stable position for the future. We have a grand prize draw running until September with a first prize of £1,000. We have a weekly letter draw running via the club supporter's app and weekly bingo and quiz nights via Zoom. "We are now planning a Walk to Lords on June 20th"
The walk involves a number of the club's players, families and members walking laps of the ground to cover the whole distance. Spondon had a successful season last year, claiming the Premier Division title In the Derbyshire County League.
Looking to build on last year's accomplishments was a big target for the club and the disappointment at not being able to defend their title has compounded the misery brought upon everyone by the Covid-19 pandemic. Sarah Bunting of Spondon said:
"The reason for the event Is due to the loss of revenue for our club in these difficult times. Due to the current circumstances, we have played no cricket, we have had no bar revenue and income from members has dwindled. The club is set to lose revenue and we are trying our hardest to recover as much as possible. There are no activities at the ground, but we still have bills to pay."
To get behind Spondon and make donations for the club, visit: https://gf.me/u/x38xkt
This is fine example of a cricket club doing something different in order to secure its long-term future and is great to see! Particularly during a time when the cricket club itself may be suffering from depleted revenue's during what should be its busiest time of year!
Well done to Spondon CC and to everyone involved on this challenge!
If your club is doing a similar challenge, helping in the community, or undertaking any fundraising, we would love to hear about it! Let us know and get in touch with Charlie.storr@dcfcricket.com or contact us on social media!
Share this post