Many Cricket organisations, during this period have been doing some extraordinary things in order to either support themselves as clubs or help out in the community. This includes Holmewood CC. They have been making a big difference in their community.
During the pandemic the club have allowed their pavilion to be used by 'Holmewood and Heath Healthy Futures' group which is being run on a volunteer basis for the community.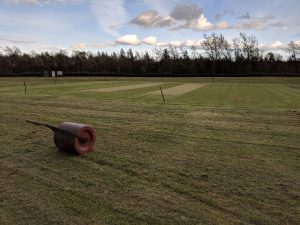 We spoke to David Plant from the club and he said:
"The group have been using our pavilion for a few years to run a youth club and a mother and baby group. During this time, the pavilion has also been the centre for issuing Fair Share Trade goods.
During the current pandemic, the youth club etc has ceased but the group have continued to issue food. They have expanded and now issue books/jigsaws/clothes/toys/educational supplies as well as food parcels to families. This week they helped 36 families in the village with food etc. "
This is a great way to bring local people together and hopefully the community will be able to repay the club in some way in the future, when cricket can return! In normal times the group pay the cricket club a small rent to cover utility costs etc, but during the current crisis the club have agreed to waive any costs as long as necessary. A great gesture!
The above is a fine example of a club going the extra mile during this time. Holmewood are building the relationships with the community as well as helping out the village's most vulnerable during this time.
It links perfectly to ECB's 'Together Through This Test' campaign which is all about celebrating what clubs and individuals are doing to help the game and the wider community through these tough times.
Well done to all involved at Holmewood CC and to everyone involved on this project!
If your club is doing a similar initiative for members, helping in the community, or undertaking any fundraising, we would love to hear about it! Let us know and get in touch with Charlie.storr@dcfcricket.com or contact us on social media!
Share this post