Clifton CC, along with many clubs have been organising lots of quizzes and engagement activities during this challenging time to keep some regular interaction with its members. However, one of these quizzes caught our eye and we think it is a great idea. While the club are unable to take to the field due to the ongoing COVID-19 restrictions, they wanted to ensure that their junior members were still thinking about cricket during lockdown! To do this the club ran a quiz specifically for its younger junior players.
The quiz was attended by 8 families and was very well received. CWO Ali Blake, ran the quiz via Zoom on a variety of different topics. Ali said:
"It went really well. Great atmosphere. All want to do it again! Very close contest but the Fletcher brothers won! I would definitely recommend to other clubs and if any clubs would like a copy of the quiz then do let me know!"
As a result, there are already plans for further junior quizzes and already there are 12 families interested in next time!
On top of the quizzes Ali has co-ordinated an art competition amongst the junior members. Ali explained the project by saying:
"Another way we have tried to keep our junior section engaged is through art and design.     This week we will release our art competition. Juniors will be encouraged to design a picture which will need   to combine and include a theme around cricket and the NHS.  The winner will have their picture in the 2021 handbook and a copy will have pride of place within the clubhouse"
These are great initiatives to keep young families involved with cricket during lockdown! Well done Ali!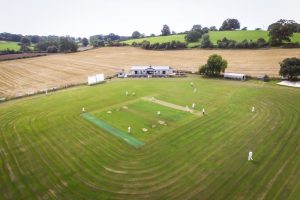 Nick Webster, also of Clifton CC has also been busy helping organise a fundraiser for the local NHS charities in the Clifton/Ashbourne area. He sent an email to many surrounding sports clubs to co-ordinate a joined up, local approach to the project. In an email to sports clubs of the area, Nick said:
"We are looking to unite Ashbourne sporting groups, schools and community groups to spend one-hour exercising on an agreed date with a donation website to raise funds for the local NHS. The exercise can be a family walk, a bike ride, walking round the garden, juggling or whatever! We are open to ideas and simply want to get as many people as possible involved to raise as much money as possible.
We would set up a webpage and work with the local media to ensure awareness.  It is our intention to make sure this is a group effort of Ashbourne community groups of all ages uniting to help those who have helped us."
So far, many clubs in the area are now on board including: QEGS Secondary School, Ashbourne Tennis, Ashbourne Aztecs FC, Ashbourne Rugby Club, Ashbourne Swimming Club, Ashbourne Scouts, Clifton CC and Brailsford CC.
To have a look at the fundraising page, click here 
The above are two fine examples of a club going the extra mile during this time. At the vital end of the club, Clifton are ensuring the interest of their junior players is maintained. As well as this great fundraising idea in the Ashbourne area.
It links perfectly to ECB's 'Together Through This Test' campaign which is all about celebrating what clubs and individuals are doing to help the game and the wider community through these tough times.
Well done to all involved at Clifton CC and to everyone involved on these projects!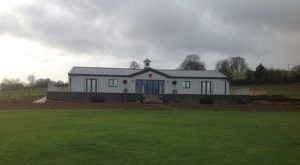 If your club is doing a similar initiative for members, helping in the community, or undertaking any fundraising, we would love to hear about it! Let us know and get in touch with Charlie.storr@dcfcricket.com or contact us on social media!
Share this post